Bar + Block - try some of the best steak in the capital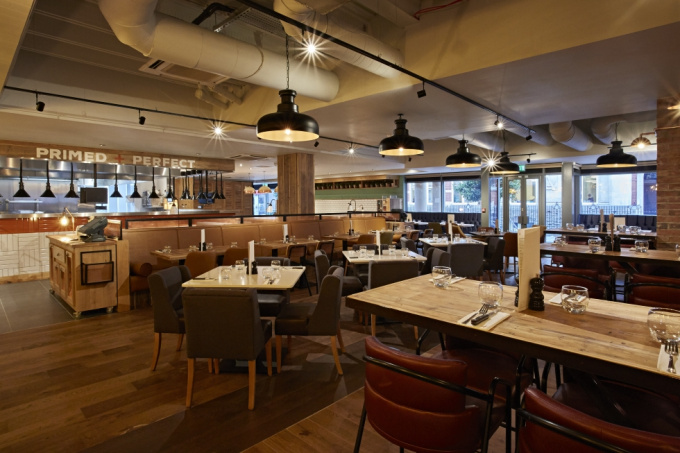 Bar + Block has recently opened it's doors 5 minutes from Kings Cross station and it's already become a hit with Londoners. We visited on a weeknight and even then there was a substantial wait time for a table so we'd definitely advise booking ahead.
The emphasis is on steak, steak and more steak which is fine by us. The menu is really special with the back dedicated to explaining the different cuts available, from rump, rib eye, sirloin, fillet or their signature spiral cut fillet. And if you want to stray from the straight and narrow then you can always opt for the Butcher's Block which is a collection of rotating specials; served on a solid wooden block with a choice of sauces. The steaks are sourced from the Pampas in South America then dry-aged for a minimum of 28 days and all the dishes are served with beef dripping chunky chips - yum!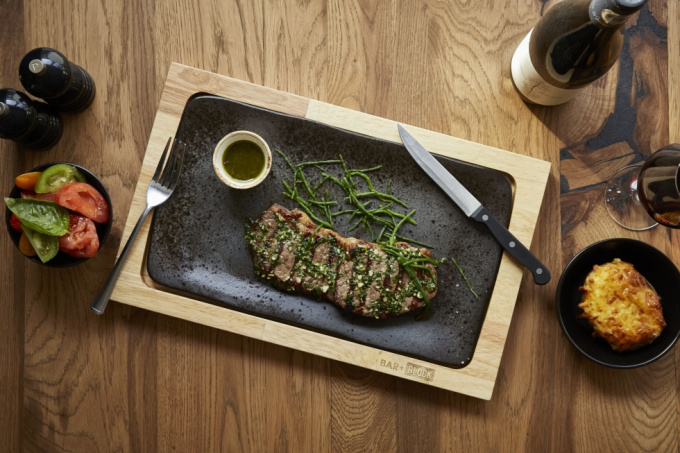 If you're looking for something lighter then the menu also features salads and fish and veg main meals. The whole sea bass served with served with broccoli, baby capers, chilli, garlic and cherry tomatoes sounds particularly appealing to us.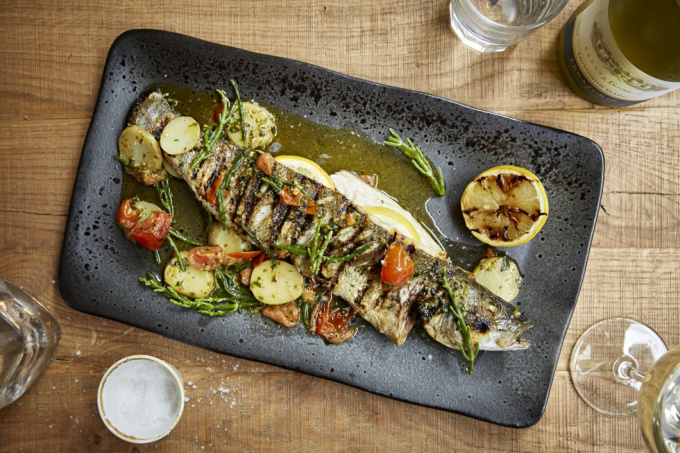 For starters we'd recommend sharing two or three dishes between you. The portion sizes are perfect to get you started without filling you up too much so that you can't enjoy the main meal.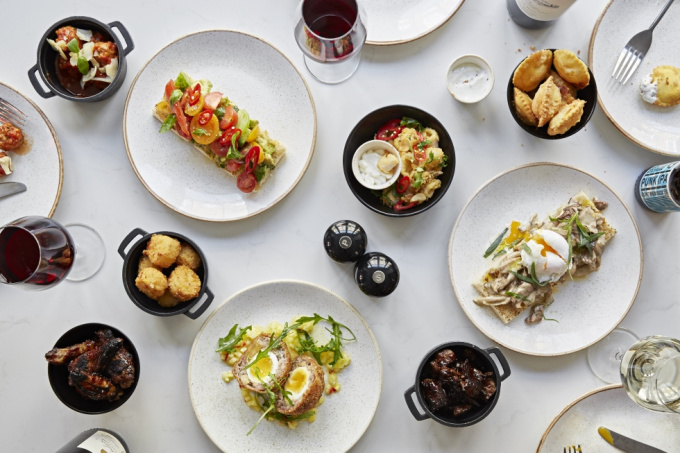 For dessert you can choose from the classic cheesecake, sticky toffee pudding and if you don't fancy a sweet then there's always the cheeseboard.
Drinks include a selection of classic red and white wine as well as prosecco and champagne. If beer is your choice of drink you can choose from a selection of craft beers from BrewDog and Goose Island.
The food is reasonably priced as the motto of the restaurant is high quality steaks at high street prices. The steaks start from as low as £12.95 but can go as high as £39.95 if you fancy the 35 oz Tomahawk. For a three course meal and a bottle of wine for two we would estimate that the bill will come to about £80 - £100.
For more information visit www.barandblock.co.uk