Discover Grand Trunk Road for the finest Indian cuisine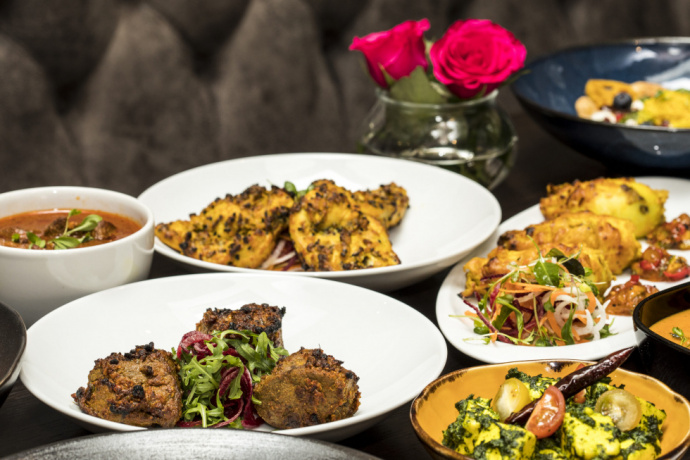 Here at LondonCityGirl Indian cuisine is up there as one of our favourites so we were very excited to head to the popular Grand Trunk Road restaurant in South Woodford and we're glad to report that it lived up to expectations.
The restaurant is warm and cosy and there's a real buzz about the place as families and friends eat dinner, chat and unwind. 
To start our meal we ordered the chaat, scallops and venison fillets. All were delicious but we were particularly blown away by the chaat with its layers upon layers of flavour. Inspired by Indian street food it's a real treat for the palette.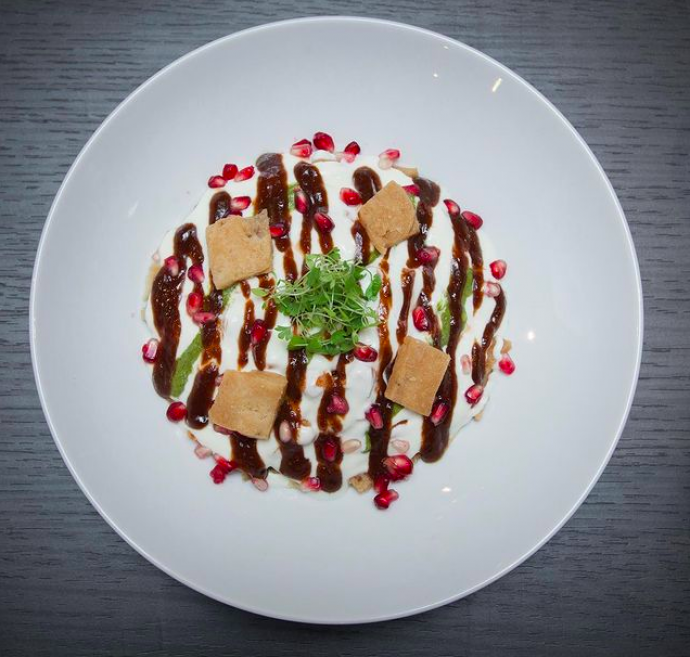 Our mains were Lobseter kaalmirch and punjabi murgh (chicken) masala which were accompanied by side dishes of okra curry and daal. We also opted for saffron rice and an applewood smoked cheese naan. 
I was curious to see how the lobster would be served and it came in its shell with the lobster meat curried in a mix of Indian spices. Every morsel was juicy and flavoursome and I'm glad I ordered it. 
Each dish was a delight. The care over every element was obvious to see and it's no wonder that we were surrounded by a lot of happy faces.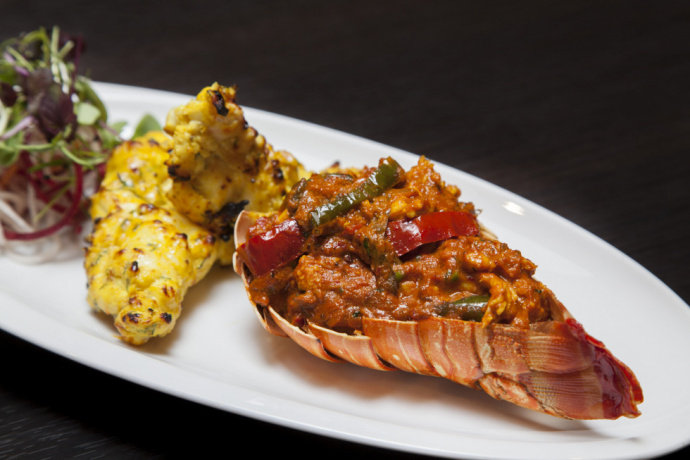 When it comes to desserts I can personally take it or leave it but I'm glad that on this occasion we decided to order something because the unique sweet treats were things I'd never tasted before. We opted for the mango brulee which was creamy and sweet. The flavour of mango really elevated the traditional desert. 
The Grand Trunk road also does a selection of homemade ice creams and sorbet and on the night we went we served an avocado ice cream that was one of the tastiest ice creams I've ever had in my life, it was rich, smooth, buttery and moorish. 
The Grand Trunk Road is an undeniable hit. You only have to do one Google search to see it's won multiple awards and diners have left glowing review after glowing review. The food is delicious, the staff are friendly and knowledgeable and all in all it makes for a great night out.
For a three course meal and a bottle of wine the bill will come to somewhere between £100 - £150 and in our opinion it's well worth it and we'll certainly be back!
For more information and to book a table at the Grand Trunk Road visit:
https://www.gtrrestaurant.co.uk/