10 basics every girl needs in their wardrobe || Wardrobe Essentials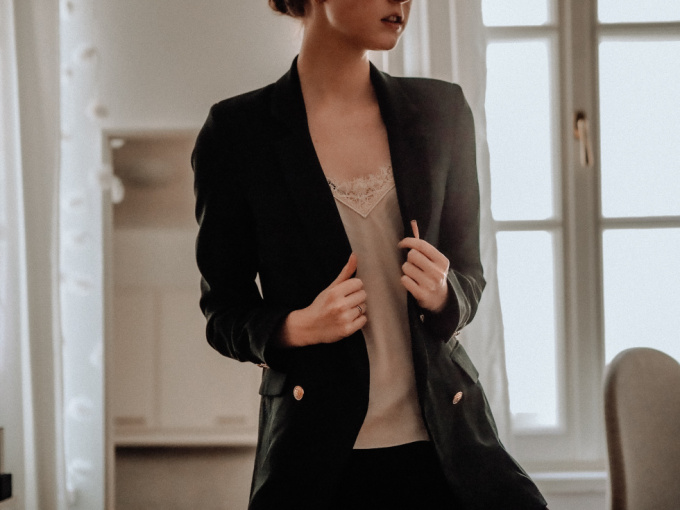 1. Little Black Dress
Coco Chanel was the pioneer behind the concept of the little black dress. She saw this as a staple item that every woman should have in their wardrobe as it's a transitional garment. You can wear a little black dress to the office when paired with a blazer and smart shoes; you can also wear the same dress out in the evening to meet friends for a drink or go on a date with your Tinder match.
 
2. Basic t-shirt
A basic t-shirt, either in black or white, is an essential in your wardrobe. You can keep your outfit simple and opt for a casual, dressed down look or you can add some accessories and really dress up your look. There are endless ways to wear the basic t-shirt.
 
3. Camisole
A camisole is a floaty alternative to the basic t-shirt. It adds class and sophistication. It's great to wear this over a pair of jeans or lucked into a pencil skirt.
 
4. Smart blazer
A smart blazer is a great way to elevate an outfit. This is an investment piece so opt for something that has structure and is well made.  Focus on the fit of the blazer so it works for your frame.
 
5. Denim jeans
A good pair of jeans will stand you in good stead. There are various styles to choose from; skinnys, bootleg, the boyfriend cut … the list goes on. Choose what fits your style and shape the best and your jeans can easily become the most worn item in your wardrobe.
 
6. Smart pumps
Smart pumps are classic and easy to pair with any outfit. 
 
7. Button up shirt
The classic button up white shirt will see you through many formal occasions. It's simple and timeless.
 
8. Leather jacket
A leather jacket is a quick way to add some edge to your outfit. 
Add it to any outfit and you won't need anything else and the best thing about a good quality leather jacket is that it can last for decades.
 
9. Denim jacket
The denim jacket has been around since the 1990s and it's here to stay. You can wear the jacket open with a basic t-shirt underneath or you can wear it as a top with the buttons closed. 
 
10. Pencil Skirt
Last but definitely not least is the pencil skirt. You can team the pencil skirt with a white button up shirt for instant formal wear or you can wear it with a camisole and it gives you a fun, flirty outfit, ready to take you out on the town.