How to look expensive on a budget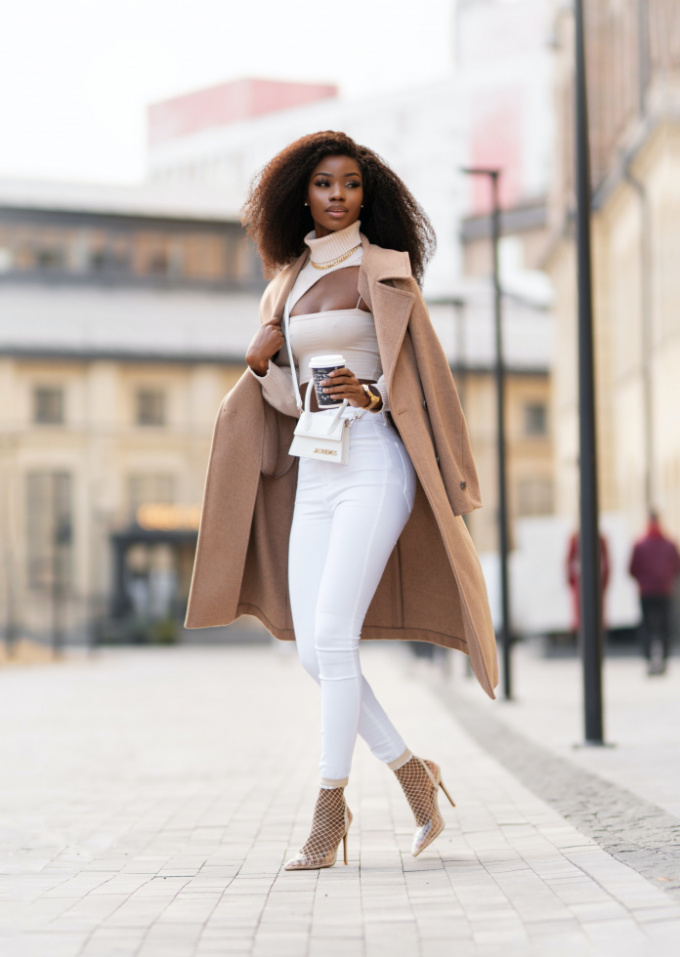 Wear neutral colours
Neutral colours such as black, white, tan, beige and grey for instance, are great to instantly add a bit of class and sophistication to your wardrobe. These colours also do wonders to add a bit of length to your frame while also giving you a slimline appearance.
Fabric selection
There is something about silk, satin and tweed that exudes class and elegance. These also immediately lift the look of your outfit. Bonus points for a neutral clothing item in silk, satin or tweed.
Fittings
Don't be afraid to take your new dresses and skirts to a tailor so that the clothes can be adjusted to your frame. Clothes that have a good fit will make you instantly look more expensive. A blazer with a good cut for instance, will also help to make an outfit look more expensive. 
Avoid trends
Trends only last for a season, real class lasts for a lifetime. Opt for a classic style as opposed to a trendy style. This will instantly add a lot of sophistication to your style and you will also be able to wear the style in 6 years' time.
Wear natural looking makeup
Keep your face looking fresh by wearing a small amount of make up. Opt for a bit of foundation, concealer, a bit of blush and some light lipstick. This looks really chic and classy.
Jewellery
By adding some jewellery, you can lift up the look of your outfit. Delicate rings, necklaces and bracelets can immediately make your style look that much more chic.
Shop in Charity Shops
You will be surprised by some of the gems you can find in charity shops so it's always worth checking these out. Charity shops based in the more affluent areas, such as Kensington, Chelsea and Knightsbridge are a great starting point as it is likely to have clothes donations from the wealthy locals - you could end up having a Burberry coat for £20!
Dress with confidence
Anything that you choose to wear should be worn with confidence. If you feel beautiful in a new dress wear it with pride, your confidence will shine through.
Handbags 
It is worth investing in a good quality handbag, made from real leather or any durable material. Cheap handbags, unfortunately, do not last and so it is worth spending a bit more for a handbag that will survive for at least a few years. A designer handbag is not necessary. Instead, you can find a good quality handbag at stores such as Marks and Spencers, Next and Clarks.
Shoes
Shoes can say a lot about a person and you can also get your shoes to say a lot about you. To ensure that your shoes look expensive, make sure that they are clean, have no scuffs and are a neutral colour that you will be able to wear with any of your outfits. It is not necessary to wear expensive shoes but make sure what you do choose is comfortable.