Bar + Block - try some of the best steaks in the capital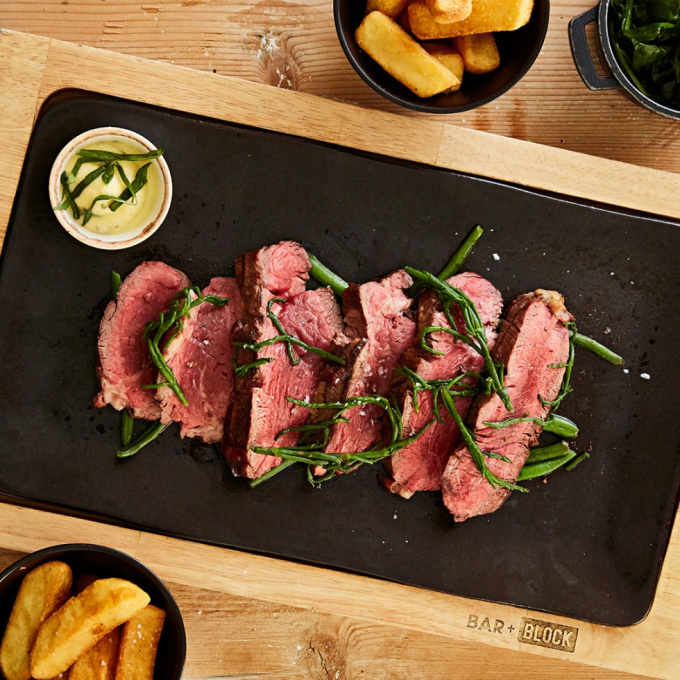 Bar + Block has recently added one more branch in Sutton, within the Premier Inn Hotel.
The night we went, the place was full of happy customers, tucking into their dinner and despite the business the service was en pointe, with our waitress remembering every little adjustment to our order and accepting a last minute change with a smile.
The emphasis at Bar + Block is on steak, steak and more steak which is fine by us. The menu is really special with the back dedicated to explaining the different cuts available, from rump, rib eye, sirloin, fillet or their signature spiral cut fillet. 
And if you want to stray from the straight and narrow then you can always opt for the Butcher's Block which is a collection of rotating specials.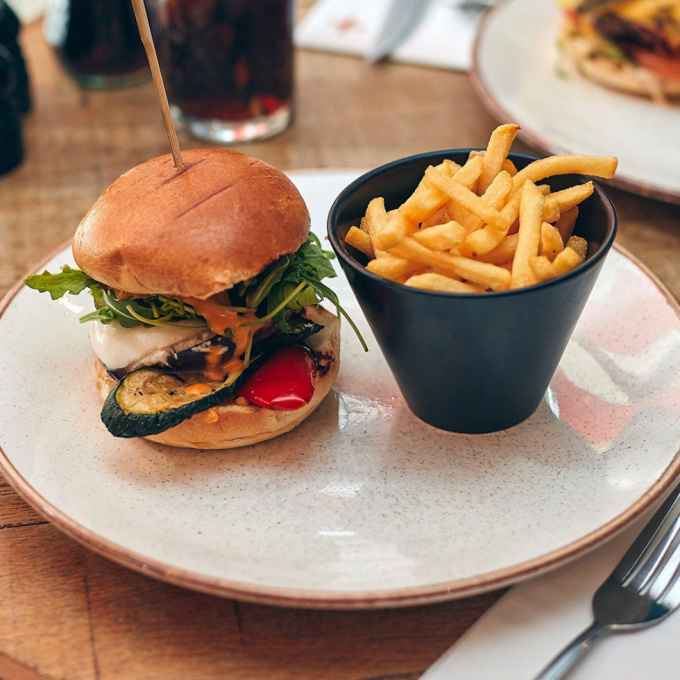 If you're looking for something lighter then the menu also features fish, salads and vegetarian main meals. The grilled veg and burrata burger is a particularly good addition to the menu.
For starters we opted for the Canadian scallops with creamy mash and king prawns in a delicious red pepper, harissa and garlic sauce.
For main I chose the fillet steak with chips and peppercorn sauce … why mess with a classic? And my dinner guest ordered the crispy duck leg served with a rich mash and red wine sauce.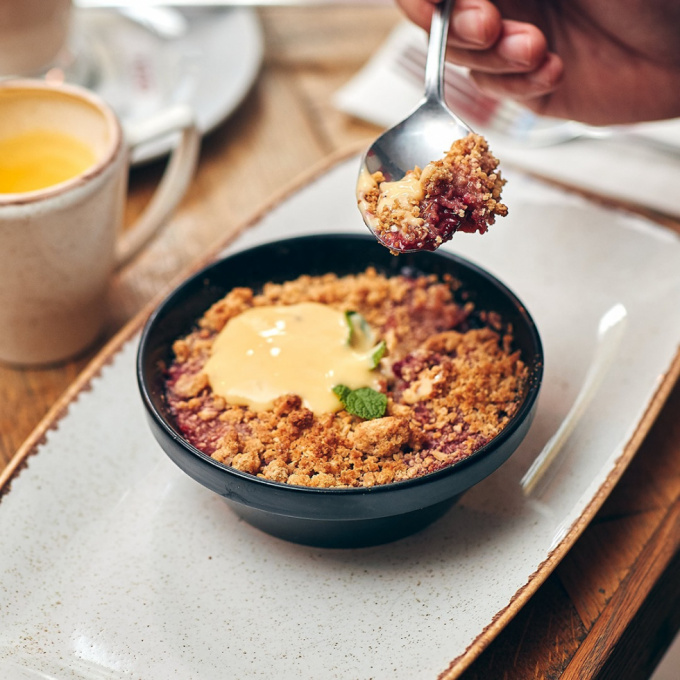 For dessert you can choose from a range of classics including triple chocolate brownie, apple and blackberry crumble and sticky toffee pudding. Be warned, the dessert portions are pretty large so make sure you leave enough room!
Drinks include a selection of classic red and white wine as well as prosecco and champagne. 
The food is reasonably priced as the motto of the restaurant is high quality steaks at high street prices. The steaks start from as low as £11.95 but can go as high as £26.95 if you fancy the 12 oz fillet steak. For a three course meal and a bottle of wine for two we would estimate that the bill will come to about £80 - £100.
For more information and to book you visit go to https://bit.ly/2UVTrTf