Byron Burger introduces The Easy Cheesy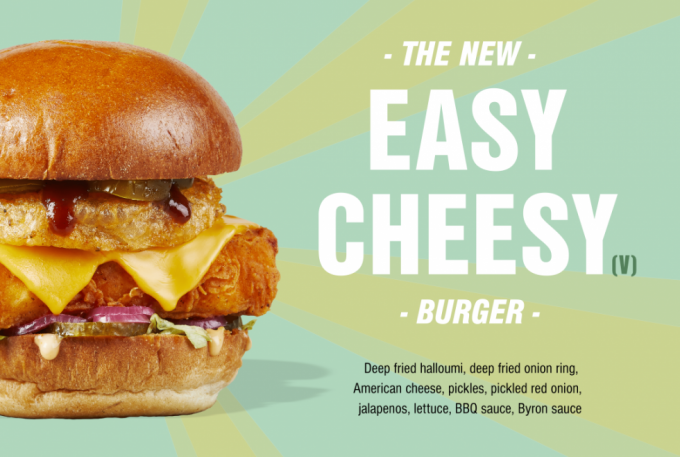 One of our top gourmet burger chains, Byron Burger, has introduced a new signature burger, The Easy Cheesy and we're loving it!
The vegetarian-friendly burger includes a deep fried halloumi patty, topped with a crispy fried onion ring, jalapenos, smoky BBQ sauce and Byron sauce inside a glazed brioche bun.
We are big fans of Byron here at LondonCityGirl - it was really one of the first burger chains that introduced us to what a truly great burger could be. The ingredients are always top notch and we've never had a bad burger from Byron.
The sides too are delicious with the gooey mac and cheese and the cheese fries being our top recommendations.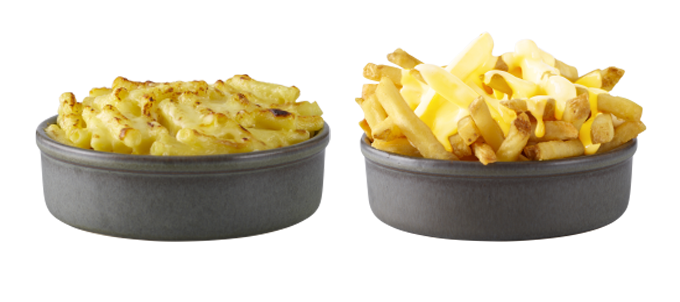 The service at Byron is always fast and friendly, the atmosphere is buzzy and the punters are always happy so it's a fun place to go.
In terms of price, the burgers range from £8 to £14, the sides start from £3.50 and the shakes start from £5.50.
For a meal for two, including signature burgers, a classic side, drinks and a dessert, you're probably looking to pay around £50 or so which is great for the amount of food and quality of the meal you'll be enjoying.
For more information and to check out your nearest Byron visit:
Not surprisingly, they also deliver if you want to enjoy your burgers from the comfort of your own home.