Treat yourself at South West 7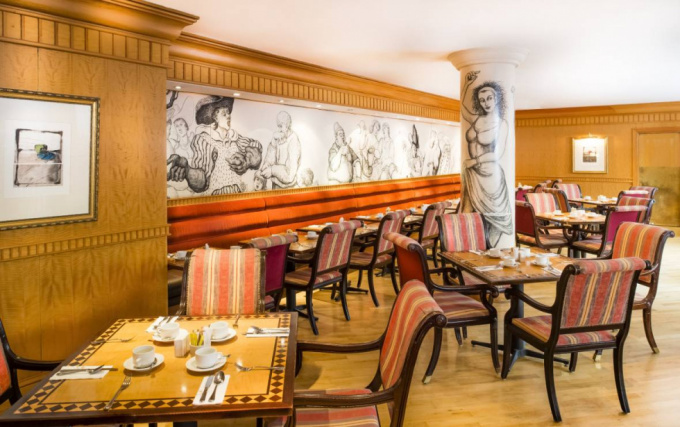 If you want to experience authentic French cuisine in our capital South West 7, in Millennium Gloucester Hotel, is the place to go. 
We went and experienced a 3 course meal at the restaurant and loved every moment.
The menu offers a selection of starters including escargot (snails), chicken liver parfait and a range of seafood.
We opted for oysters and mussels and my word, they were delicious!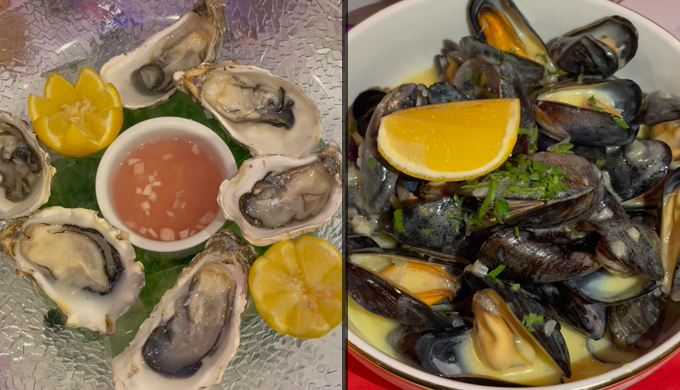 We have to shout out the mussels in white wine sauce in particular - creamy, fresh and tangy all at once. Both myself and my dining partner agreed that they were the best mussels we'd ever had and the portion size is extremely generous so it can easily be a starter to share.
For mains we had the Tournedos Rossini - beef fillet - and monkfish and prawn skewers served with tagliatelle and vegetables.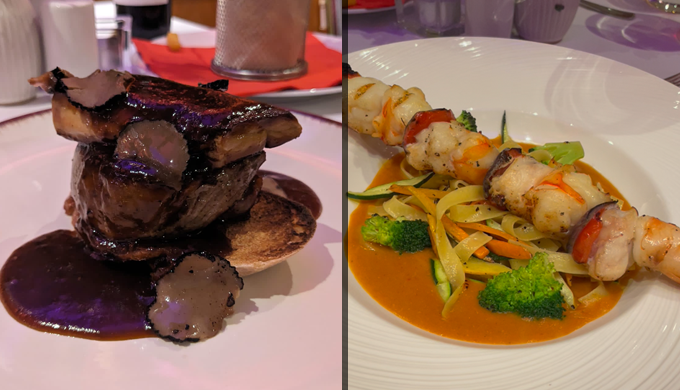 The beef fillet was tender and rich and served on a crouton that soaked up all the delicious flavours from the meat and sauce which only added to the experience.
The monkfish and prawn skewers had a chargrilled flavour and that along with the slightly al dente tagliatelle really made the dish stand out.
You may have noticed that all the dishes we've described so far have featured fish and meat, however South West 7 doesn't forget about vegetarians and vegans and there's a great selection of choices for those diets, from french onion soup, to baked camembert, to potato gnocchi and ratatouille cassolette.
For dessert we chose warm chocolate fondant and sticky toffee pudding.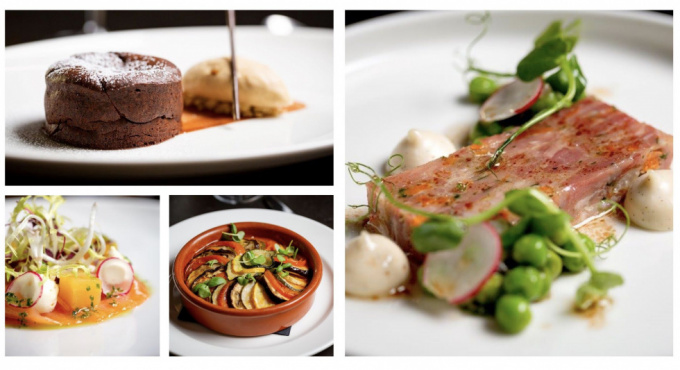 The gooey, oozing centre from the fondant along with salted caramel ice cream was the perfect mouthful and sticky toffee pudding was comfort food personified.
For our wine we chose a bottle of red (Sangiovese Fico Grande) on the recommendation of our extremely friendly and helpful host. Both myself and my companion like a red wine but as we were opting for a range of dishes both fish and meat we were all sorts of confused as to which wine to go for and our host came to the rescue.
The service at South West 7 just adds to the experience, everyone we interacted with were helpful, friendly and knowledgeable.
Price wise, for a three-course meal for two as described above and a bottle of wine, you're looking at £138.
We loved our experience at South West 7 and we're planning on going back soon and we highly recommend!
For more information visit https://tinyurl.com/pwfx2837