Colonel Saab - our favourite Indian restaurant in the capital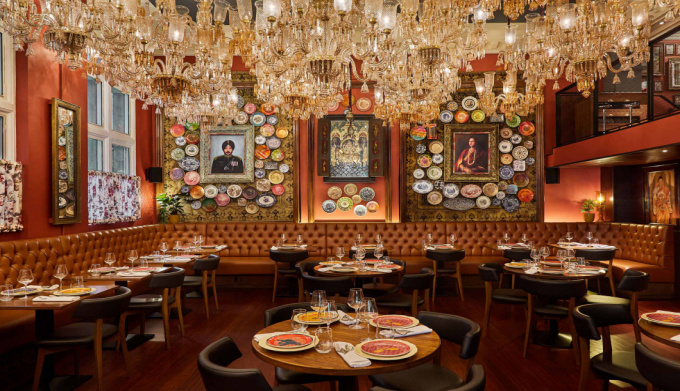 We make no bones about it, we love Colonel Saab!

This fine dining restaurant elevates Indian cuisine to another level and it's no wonder it's been such a hit with Londoners.
Sumptuously decorated with walls adorned with artwork and a multitude of chandeliers hanging from the ceiling, there's something to look at at every single turn.
We began our meal with a couple of cocktails and we recommend you do the same. Every one is a fun concoction of sweet, surprising flavours and you'd be hard pressed to find better cocktails elsewhere.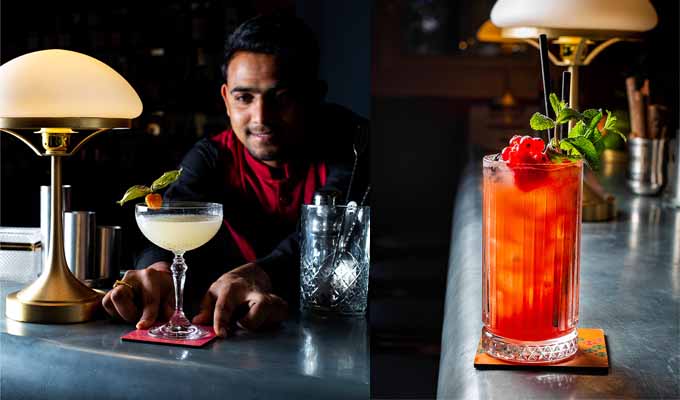 For starters we opted for the paneer tikka and fish tikka. The paneer tikka was soft, delightful morsels of tangy sweetness and the fish tikka showed off the delicious flavour of the fish without overpowering it.

For mains we chose the butter chicken with garlic naan and the prawn moilee with steamed basmati rice.
The butter chicken was creamy, fragrant and at our request, had a little kick to it which made it all the more delicious. The garlic naan was both soft and crispy, just the way a perfect naan should be.
The prawn moilee is a vibrant yellow colour which adds a delightfully surprising visual element to this lightly spiced coconut milk curry with big juicy prawns. And the perfectly cooked, fragrant rice made a wonderful accompaniment.

To end, we decided to share the dark chocolate silk cake which was an exquisite ending to a superb meal.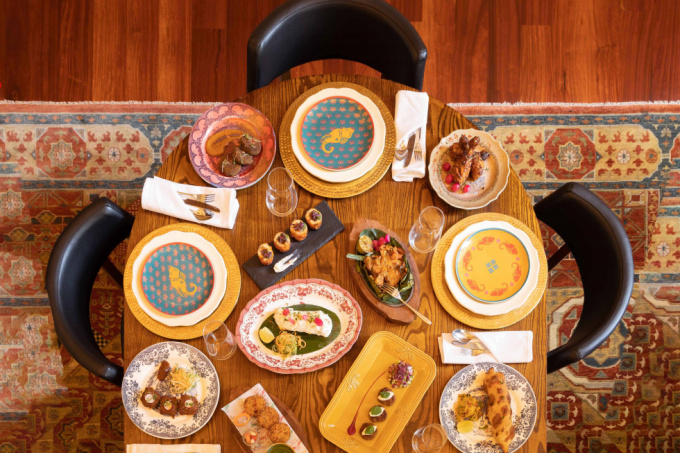 The staff at Colonel Saab are always accommodating, friendly and extremely knowledgeable and helpful when it comes to items on the menu. If you want recommendations or have any questions, just ask and they'll guide you.

Colonel Saab is located a stone's throw from Holborn tube station and for a three course meal for two, with drinks included you should expect to pay around £100 - £150 which in our opinion is well worth it.

As you can tell by now, we're fans and we'll be back! 

For more information please visit: https://colonelsaab.co.uk/