Baraka - if you like Turkish food, you'll love this!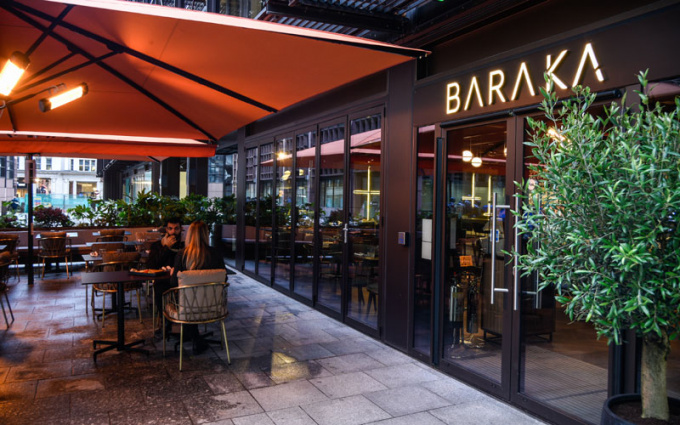 As lovers of Turkish food we were delighted at the opportunity to try Baraka, a new restaurant that's opened in the heart of the city (Finsbury Avenue Square to be exact) and which specialises in serving up the best of Anatolian cuisine.
From beginning to end, Braka absolutely did not disappoint. Set in a listed building the restaurant embraces modern, sleek design with an open kitchen where the chefs are continually putting together fascinating-looking dishes.
The waiters are knowledgeable and friendly so if you're looking for recommendations don't hesitate to ask.
We began our meal with a medley of starters, including such favourites as tabbouleh, hummus and falafel. My dining partner got the grilled sucuk (Turkish sausage) which admittedly might not win any beauty contests, but my goodness is it delicious!
For mains we ordered the mixed grill, featuring lamb shish, chicken shish, flame peppers and a moreish chilli sauce as well as the yogurtlu kofte which comprised of lamb shish kebabs served with a rich tomato and yoghurt sauce.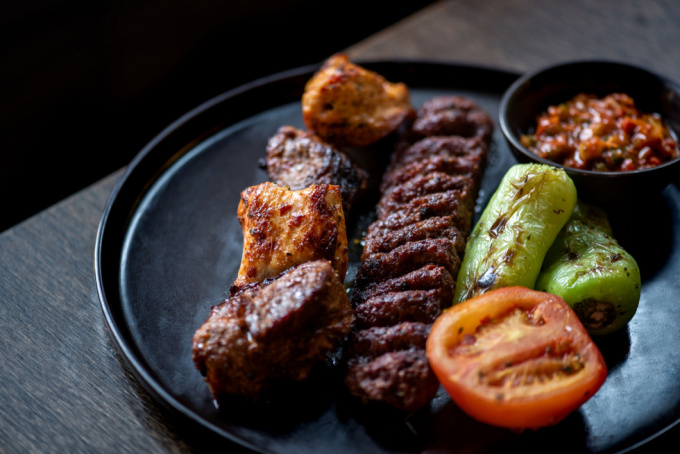 Both dishes had so much meat that by the time we were done we were feeling fairly roly-poly but we still made room for dessert and I'm glad we did as we shared a very tasty, traditional coconut and pistachio pudding.
To accompany your meal you can choose from a vast range of carefully selected wines and cocktails and we chose a lovely sweet and fruity Italian red.
To finish off the meal I'd also recommend trying the traditional Turkish coffee that's served - it's basically unfiltered coffee and it packs a real punch.
As you can tell, we were fans and we'd highly recommend you check out Baraka for yourselves!
For more information visit:
https://www.barakarestaurant.co.uk/