Randall & Aubin - 25 years and going strong!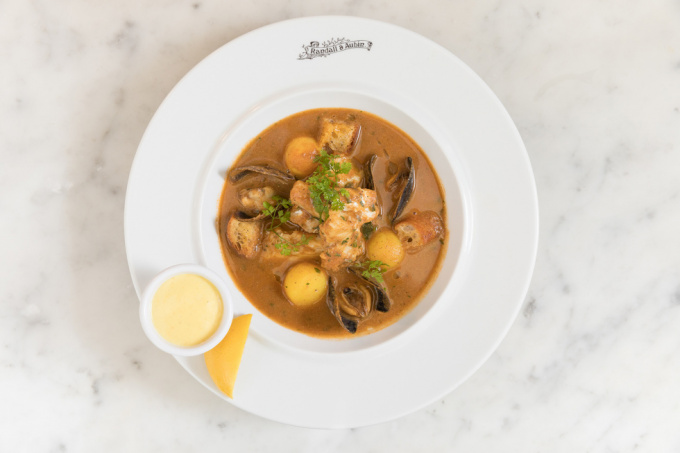 Any restaurant that has a queue of people waiting patiently for a table must be good, especially when you consider the plethora of choice us Londoners have.
Randall & Aubin have been around for 25 years and in that time they've built up a loyal following.
Serving Anglo-French cuisine and specialising in seafood you'll be in for a treat.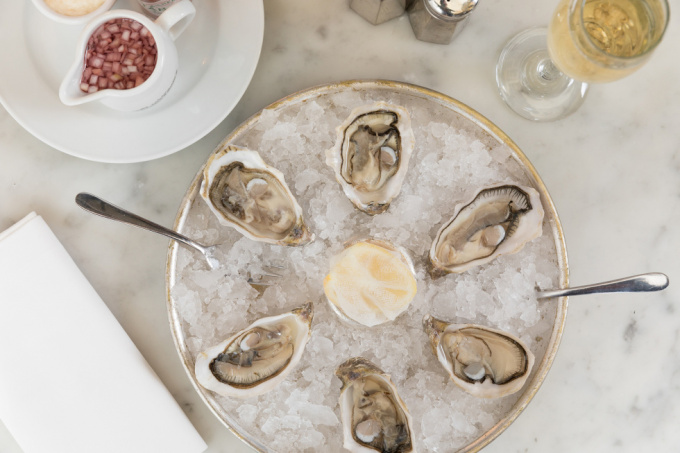 We kicked off our meal with a dozen French rock oysters, crispy calamari and mussels served in a rich garlic, parsley and cream sauce. Fish heaven!
The cream sauce that the mussels came in was particularly moreish and we found ourselves mopping up as much of it as we could with warm bread.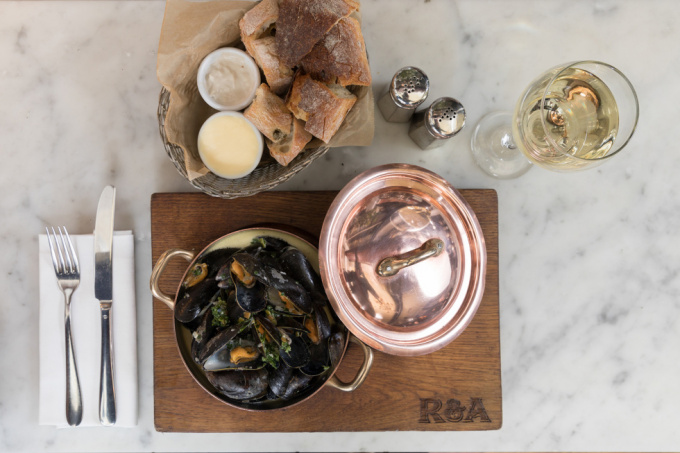 Everything is fresh and the finest quality. One taste and you know you're in good hands.
For mains, I ordered the seared Orkney scallops, sitting on lemon spinach, served with a parmesan puree and croutons wrapped in pancetta. Normally in restaurants, I feel a little hard done by when ordering scallops as there are never enough on the plate, but on this occasion, that certainly wasn't the case. The scallops were perfectly cooked, buttery soft and flavoursome.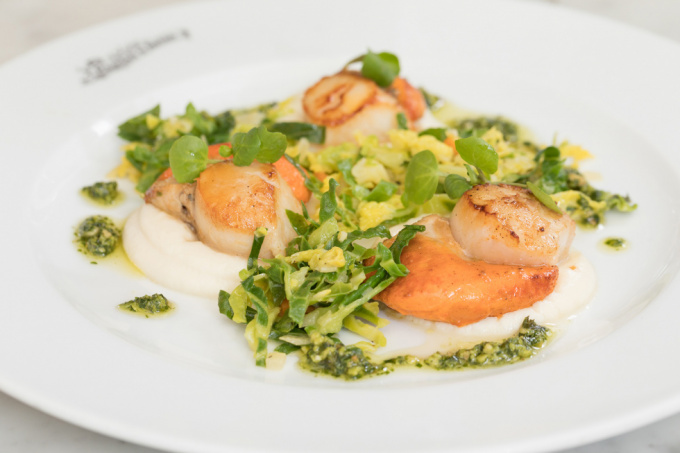 My companion ordered the pork belly and the soft pork with crispy skin, served with mash and applesauce was up there with some of the best pork belly we've ever tasted. 
We were contemplating skipping the dessert but the friendly staff insisted that toffee pudding was not to be missed and they were right. The dark pudding is warm and inviting. It has an incredible depth of flavour and served with cool ice cream, it was the perfect dessert at the end of a wonderful meal that we'll not forget in a hurry.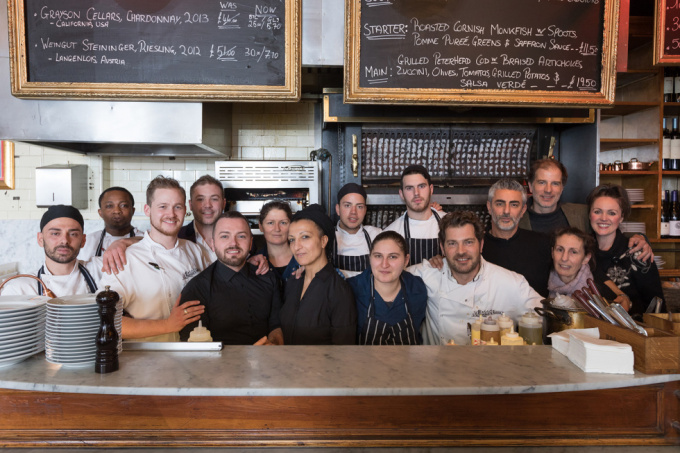 The entire experience, from the friendliness of the staff, to the cosy seating to the delicious food was really something special. We urge you to get yourself down there and experience it for yourself!
For more information visit:
https://www.randallandaubin.com