Budapest - a city to fall in love with

Why Budapest?
Budapest is a beautiful city, full of romanticism and often overlooked, in favour of it's more famous European cousins but once you visit you'll quickly fall in love of this historical city.
It's also a vibrant buzzy city, with plenty to see and do and best of all it's kind on the wallet.
How to get there?
Flights to Budapest are extremely reasonable, coming in around £50 - £150 depending on the time of year and how far in advance you book.
It takes only 2.5 hrs to get there and the city is 1 hr ahead of London.
Where to stay?
There are hostels, hotels and Air B&Bs to choose from galore.
On our stay we opted for an Air B&B as you can rent an entire flat for a couple or a group of friends for as little as £30 a night.
Our recommendation would always be to find some were as close to the city centre as possible.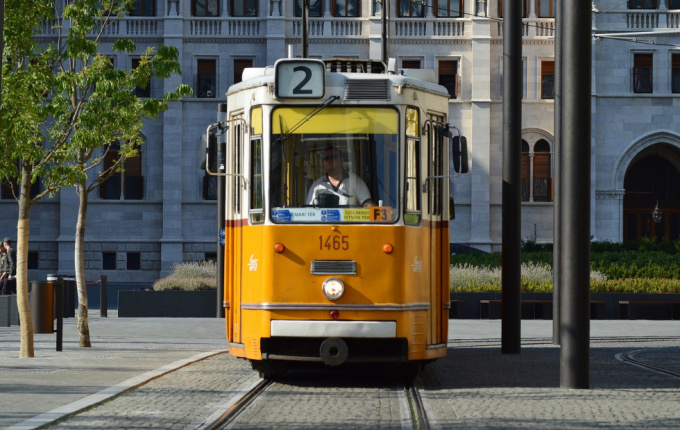 How to get about?
Do NOT use the local taxis - they are pretend 'metered' and will invariably rip you off.
They don't have Uber over there but they do have FoTaxi or City Taxi which are a reasonable alternative to the rogue traders out there.
If you can, just use public transport, trams, buses, ferrys and the metro system all serve the city well so make use of it.
What to do?
Public baths - famous for its public baths, this is an absolute must when you're in Budapest. Don't expect a calm spa-like environment as the baths are teeming with people and it's more a party-like environment. If you're determined to relax then book yourself in for a treatment at one of the baths after your dip in order to get some peace and quiet.
Danube river cruise - enjoy the sights of the city from a river boat and take some spectacular pictures as the city lights up in the evenings and puts on an incredible show.
Escape Rooms - escape rooms are a bit of a 'thing' in Hungary and they are all over the city. Kill a few hours solving puzzles, role playing and immersing yourself in a different world.
Heroes square - this is a major square in Budapest, paying tribute to national leaders and the ancient chieftains of seven Hungarian tribes.
Parliament - the Parliament building is not only the centre of government but is also one of the most impressive buildings in the city and of the key tourist attractions.
Holocaust Memorial Center - Every nation has things they are not proud of in their past and Hungary is no exception. The Holocaust Memorial Center remember the atrocities faced by Jewish citizens in the lead up to and during World War II. It's a tough experience but these museums remind us that we should never forget.
Funicular Railway and Castle Hill - take the vertical cable car from the Chain Bridge up to the top of the Castle Hill, right next the Royal Palace and the Hungarian Presidential Palace in the Buda Castle District.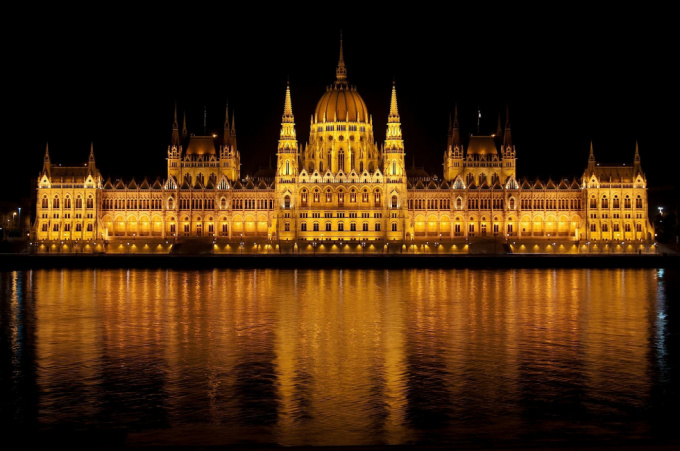 Nightlife
Bars - Budapest is famous for its ruin Bars and the description is in the name. Clever entrepreneurs transform old ruins into trendy drinking holes visited by locals and tourists alike.
One of the most well-known and best ruin bars we'd recommend is Szimpla. There might be a bit of queue but it's worth it
Clubs - As with most of Europe the most common types of clubs play pop music and you can't really go wrong with somewhere like Peaches and Cream. Think of it like the Tiger Tiger of Budapest to get an idea of the vibe.

Where to eat?
Tulipán Bisztró - £ -  Authentic hearty cuisine at extremely reasonable prices.
Paprika - ££ - With its quirky log cabin interior and parika themed meals you're signing up not just for delicious food, but also for an experience.
Vintage Garden - £££ - With its chic, ever changing garden themed interior, elegant clientele and luxurious feel, Vintage Garden is the place to go to if you want to indulge yourself.