Bustronome - a unique London experience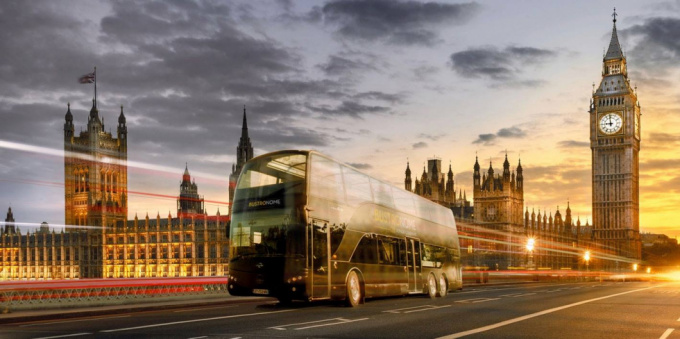 We're lucky to live in a city that offers so much - in London you'll find some of the best sights and food experiences you can imagine and Bustronome combines both of these things to provide you with a unique gastronomic experience in the heart of our city.
It's set on a double-decker bus with a fine dining restaurant at the top and a kitchen on the bottom - hence the catchy name, Bustronome.
The concept actually hails from Paris where there are several Bustronome busses up and running. It's a hit with the Parisians and has been running for four years and 18 months ago it came to us. 
Once aboard and seated on the bus you will be taken on a tour of central London as you tuck into a superb meal.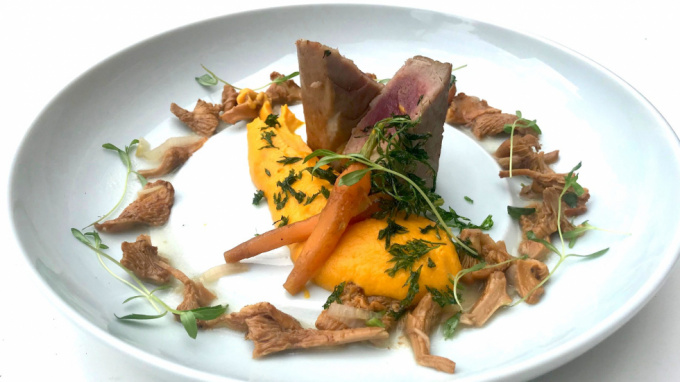 There's also an interactive map and audio pen tour that will give you more detail about each landmark you pass. 
Bustronome offers a four-course lunch menu, as well as afternoon tea and a six-course dinner menu.
It's obvious that a great deal of care has been put into each menu. All the dishes are delightful and are on par with food from any of the best hotels and restaurants in the capital.
The unique surroundings add so much more to the experience. The top deck is covered by clear glass offering every diner a 360° view of the city. Every guest will be lucky enough to enjoy a window seat as the restaurant seats 38 people at a time.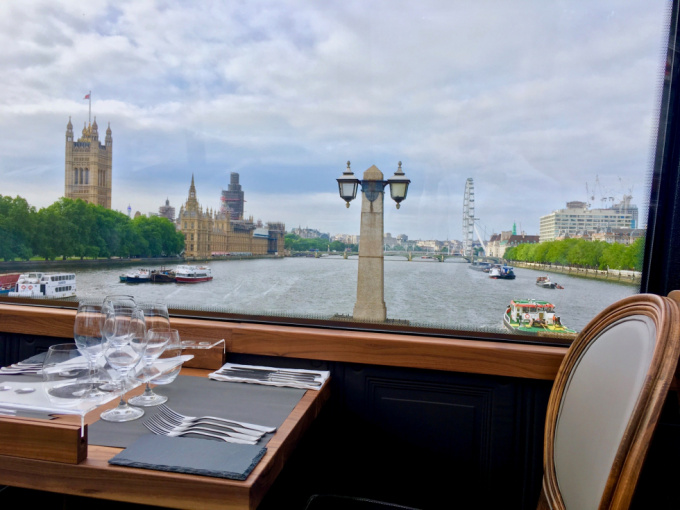 The Bustronome tour starts at Embankment and heads either East to Tower Bridge or West to the Royal Albert Hall. It runs throughout the week so you can book a time that's convenient for you.
Prices range from £60 per person for the afternoon tea to £150 for the dinner with four glasses of wine and a glass of bubbly.
It's a truly wonderful experience and one we'd highly recommend. 
Even as we shared our experience on social media during our visit we were inundated with messages from people who'd had their own Bustronome experience and loved it!  
Check it out for yourself and visit:
www.bustronome.com/en/london