Christmas comes to Bingham Riverhouse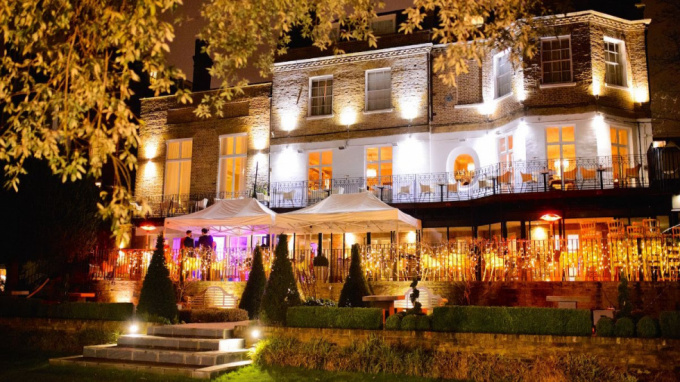 Bingham Riverhouse in Richmond is a beautiful, family-owned, boutique hotel located right next to the river and it's well worth a trip.
Their award-winning restaurant has launched a number of Christmas menus to celebrate the festive period. Highlights include guinea fowl breast with parsnips, honey spiced prunes and bread sauce as well as the venison Saddle with potato terrine, roasted pears, chestnut dumplings, cauliflower and wild mushrooms.
But before you start, don't forget to say yes to the bread - served with a saffron and garlic-infused butter, you'll be like us and ask for round two.
For starters, we decided on the warming pumpkin soup and a beautifully cooked hake dish served with onion puree.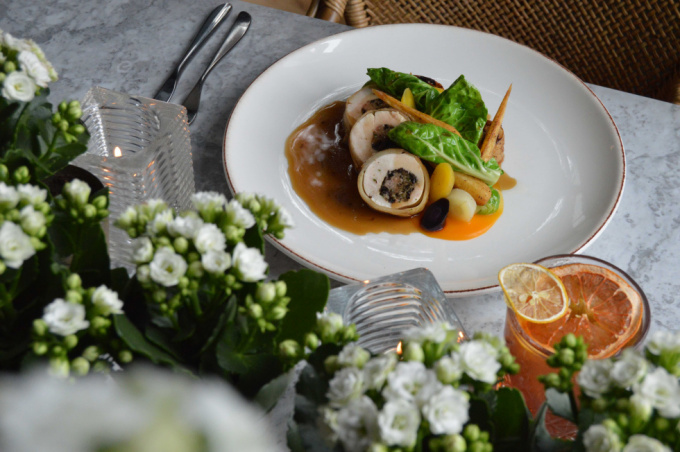 For mains, my guest opted for rich beef sirloin served with bone marrow, crispy celeriac fondants and a delicious Madeira sauce while I chose the Monkfish served on the bone and accompanied by butternut squash and hispi cabbage.
Dessert was a selection of cheeses for me with all the favourites - soft goat's cheese, stinky blue cheese and a deep mature cheddar. My partner on the hand delved into an indulgent creme fraiche mousse which can't have been good for the waistline but the taste buds sure weren't complaining. 
To accompany our meal we had fiery, jalapeno based cocktails and our favourite red - a pinot noir.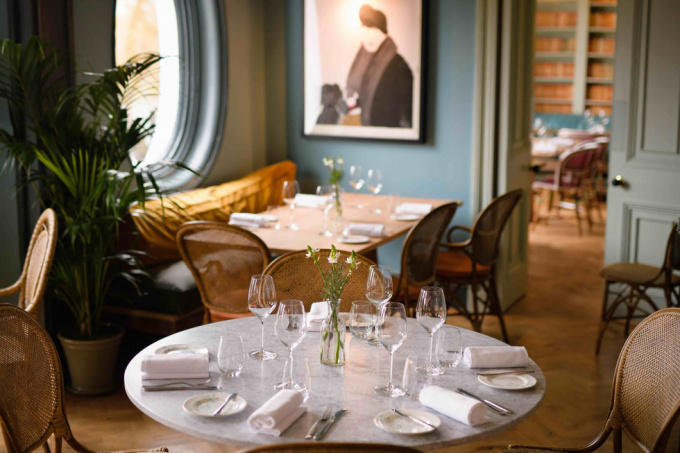 In London, it's not always easy to find a hotel that sets itself apart but Bingham Riverhouse does exactly that. It boasts beautifully appointed rooms with unique touches such as a gorgeous copper bath placed as a focal point in the bridal suite, next to the large window overlooking the river. 
Speaking of bridal suites, the hotel can be booked as a wedding venue and for other special occasions and events.
The staff are friendly and accommodating and there's a warm, almost home-like feel about the place which makes for a lovely experience.
To check out Bingham Riverhouse for yourself visit:
www.binghamriverhouse.com