Delicious afternoon Tea at K West Hotel & Spa
Here at LondonCityGirl we love an Afternoon Tea - so very civilised! ;)
Recently we were lucky enough to be invited down to try the Winter Glam Rock Afternoon Tea, at K West Hotel & Spa and we've found a new favourite.
Straight away you notice the glam rock theme with vinyl place settings, a menu that looks like a record and cutlery with a metallic sheen.
The restaurant is gloriously plush with a statement long light brown seating area with lots of cushions to sink back into.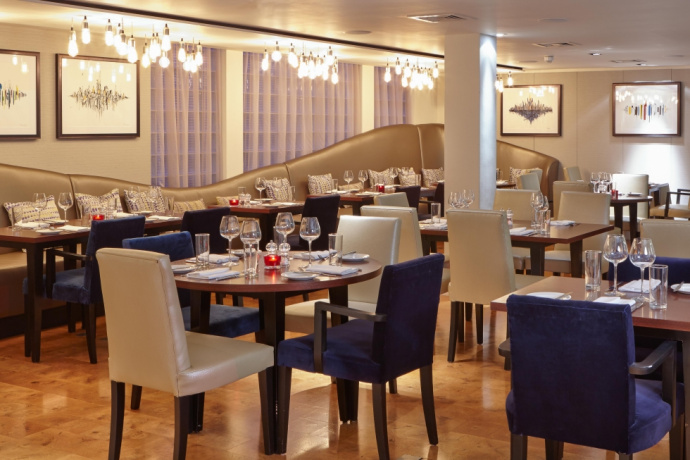 There's are three types of Afternoon Teas to try from - standard, with Prosecco and with Champagne. 
We opted for Prosecco and were delighted to be served a large glass of sparkly with a garnish of red berries.
There are lots of fragrant teas to choose from and we tried several but the one that was hands down our favourite was the Tea Rex blend - a bespoke mix that we highly recommend.
The treats served alongside the tea comes in three generous tiers. The bottom tier serves savoury morsels while the top two are dedicated to sweets.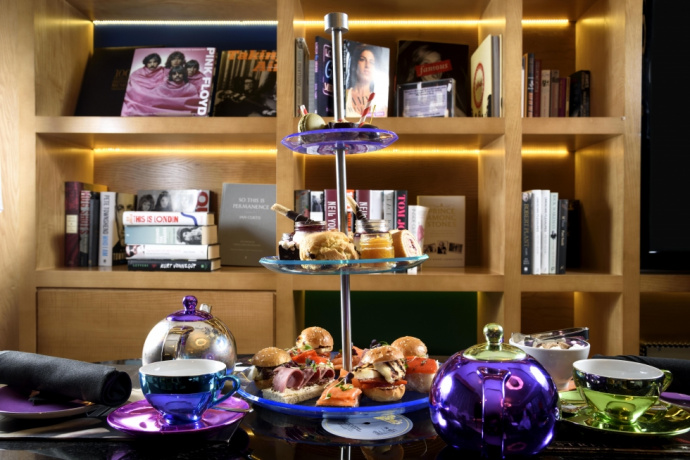 Serving food in tiers can be deceiving as you don't always realise quite how much food there is until you get stuck in, so go hungry!
There are open smoked salmon sandwiches, sweet and savoury scones, mini hot dogs and mini burgers, gingerbread men, macaroons, marshmallows, chocolate cones and the list goes on.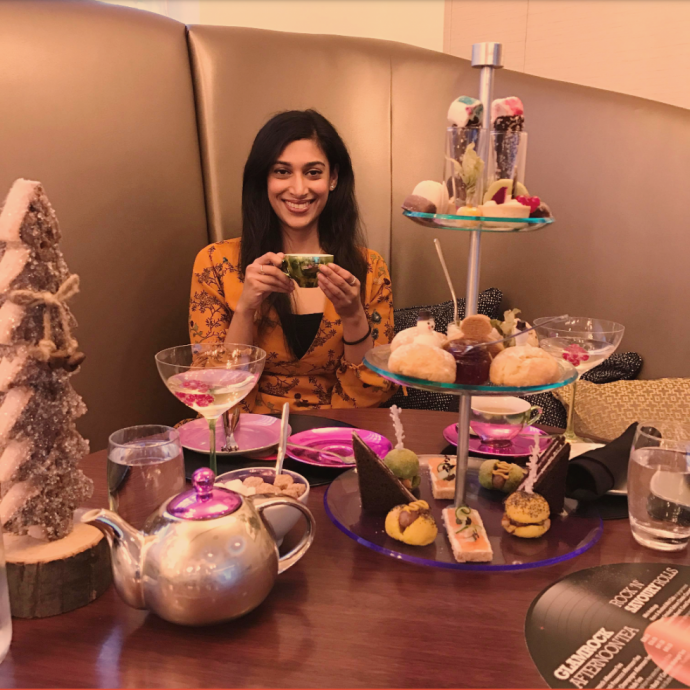 Priced between £28.50 to £ 41 (depending on the whether you opt for a glass of alcohol or not) it's affordable indulgence and we highly recommend!