Emilia's Crafted Pasta = Pasta Heaven!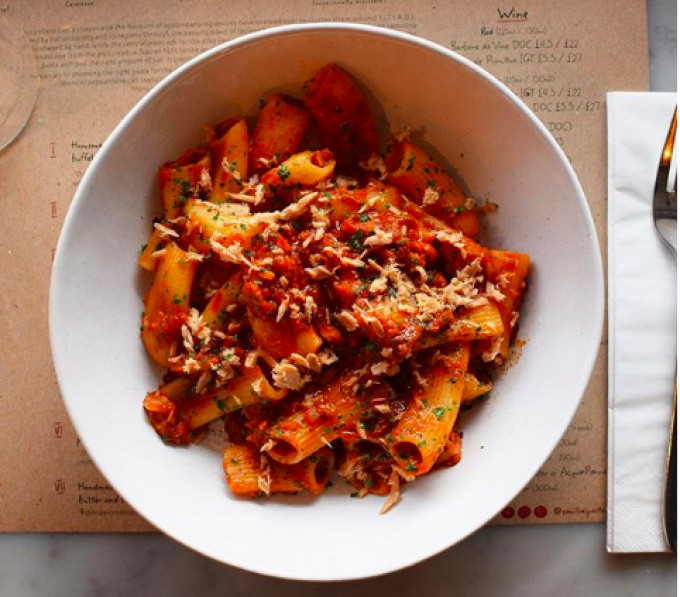 I swear I must have been Italian in another life given my love for pasta! So when I found out about Emilia's crafted pasta I grabbed my coat and headed to their Aldgate branch.
Word of mouth must have got around as the place was abuzz with happy customers and the first thing we ordered was a selection of antipasti. Think burrata and peppered tomatoes, finely sliced cured beef, cheesy green beans, rocket with parmesan and toasted ciabatta.
For mains I went for what I believe is their popular dish - the 4 hour slow cooked pasta bolognese and I loved my choice.
Bolognese has always been a lifelong favourite so imagine my delight when this one turned out to be the best bolognese based meal I've ever had - the pasta was served in large strips, with beautiful chunky mince meat and came covered in parmesan cheese.
My plus one opted for the lamb ravioli and if you like your lamb I would highly recommend you try this dish - it's packed with meaty flavour and is delightfully filling.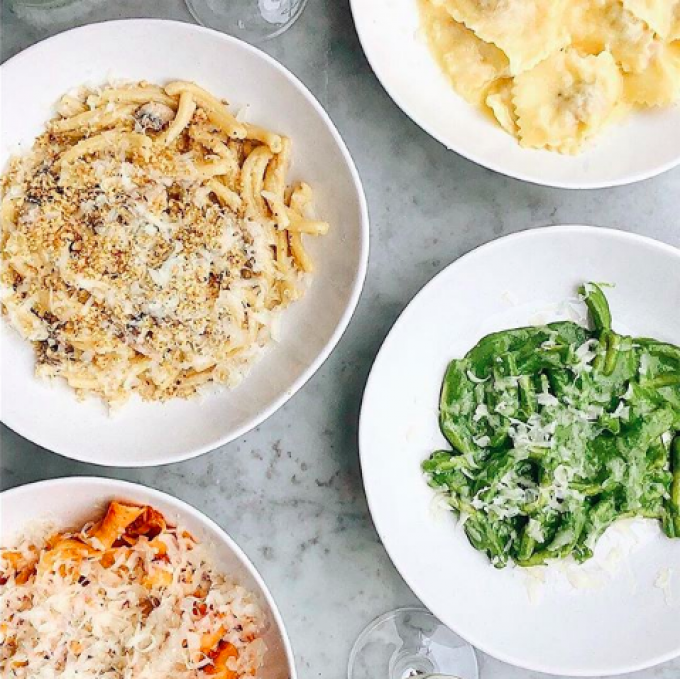 The dessert menu offers a selection of sweet treats and we opted for Emilia's special - vanilla ice cream, topped with the most delicious and moreish crushed amaretti and cantuccini biscuits.
Given the quality of the food and the portion sizes Emilia's Pasta turns out to be one of the best value restaurants we have ever been to - a three-course meal for two with two alcoholic drinks comes to about £60.
Emilia's now has two branches open - one in St Katherine's Docks and one in Aldgate so head down to your closest one to try the meal for yourself!
For more information visit: www.emiliaspasta.com