Hotel Xenia - beautiful boutique hotel in South Ken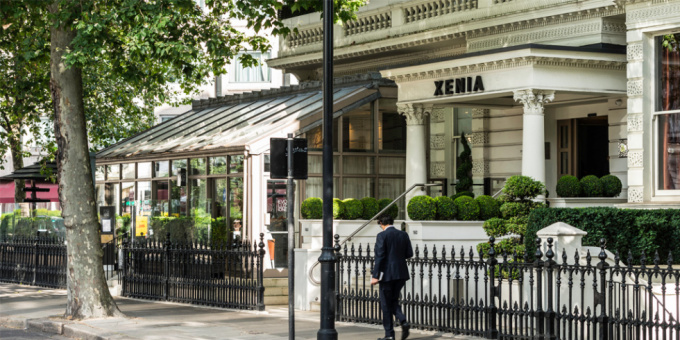 Even though London is a huge city we're all guilty of going to the same places over and over again so imagine our delight when we discovered Hotel Xenia, the perfect place for a date night or an evening with friends.
Right next to the V&A museum this hotel is one of the very best examples of what a boutique hotel can offer with its uniqueness and charm.
The hotel boasts the award-winning restaurant Evoluzione which specialises in Italian cuisine. executive chef Andrea Angeletti uses the best of local and seasonal ingredients to create bespoke menus that reflect the time of year.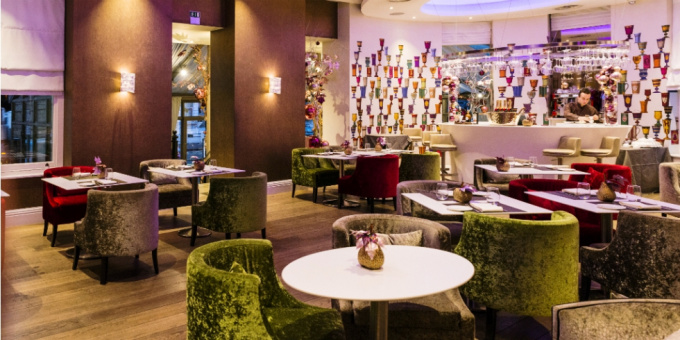 For our meal at Evoluzione we began with soft warm bread served with a dipping oil.
This was followed by straters of a rich mushroom soup and roasted scallops served with a delicious Thai sauce - that sauce alone was enough to convince us that we'd definitely be returning to Evoluzione.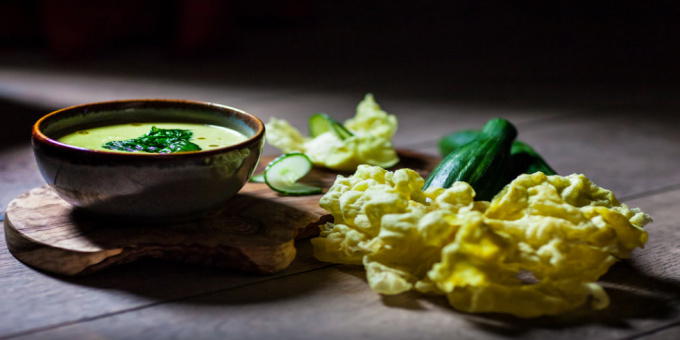 Mains consisted of Dover sole served with spinach sautéed spinach, pine nuts and raisins and tender braised beef cheek, with spring onions, carrots and celeriac sauce. The presentation of all the dishes are definitely a feast for the eyes as well as the stomach!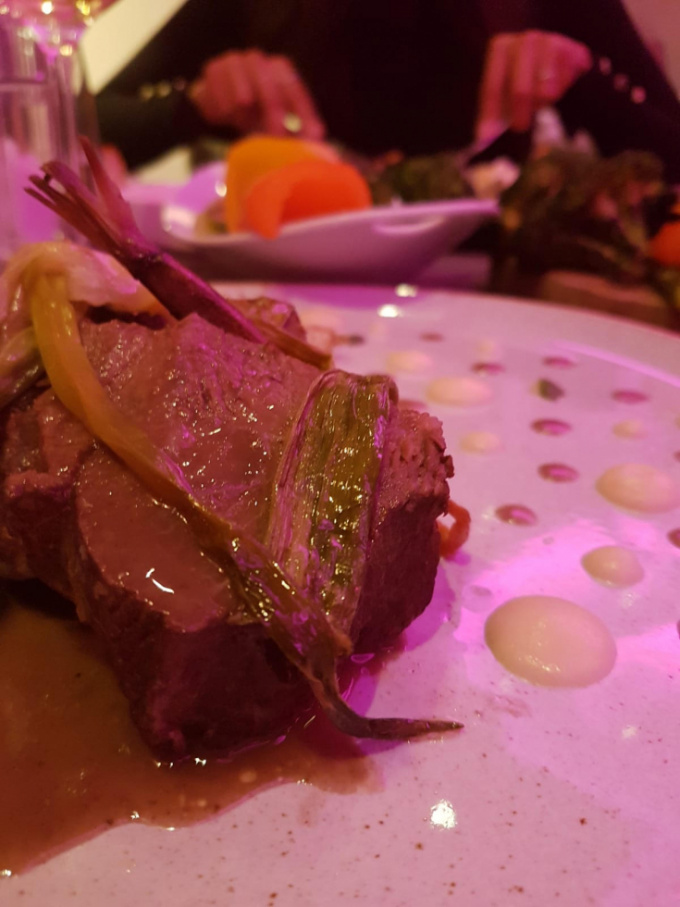 Dessert options range from heavy chocolatey goodness but after all that we'd had we opted for the almond basket, cream and berry coulis option to share, and I have to say, I've never tasted a better coulis anywhere.
We opted for a nice white Pinot Grigio - our favourite - and the wine went beautifully with all three courses.
For a three course meal and a bottle of wine you should expect to pay £140, which is worth it considering the quality of food, the exceptional service and the ambience of the place - think tasteful decor and even a live piano player.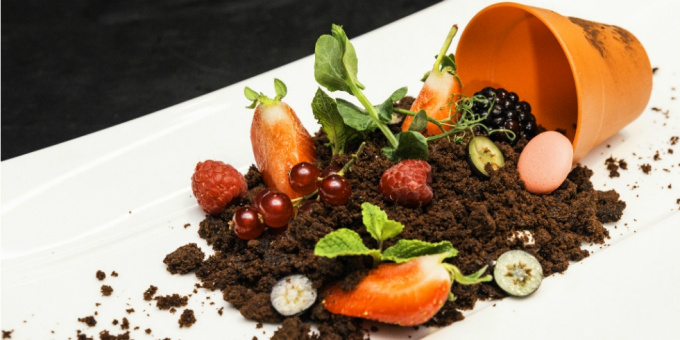 Although we enjoyed items from Evoluzione's à la carte menu the restaurant also have a number of lunch and brunch deals that we'd recommend.
Their newly launched grazing lunch including three tapas style dishes and a glass of wine per person and is available daily from 12pm to 6pm, priced at £30 per person.
Their Bottomless Brunch promotion is a the two-course meal, including a continental selection plate, followed by a choice of breakfast favourites from; Eggs Benedict, Eggs Royale, to Eggs Florentine. Diners have a choice of beverage, from free-flowing Prosecco, or unlimited spicy Bloody Marys for 90 minutes, rounded off with speciality Italian coffee
The brunch is available every Saturday and Sunday, from 10am to 2pm and is priced at £45 per person.
For more information and to book your own Hotel Xenia experience please visit:
www.hotelxenia.co.uk