Japes - Chicago-style pizza & the best waffles ever!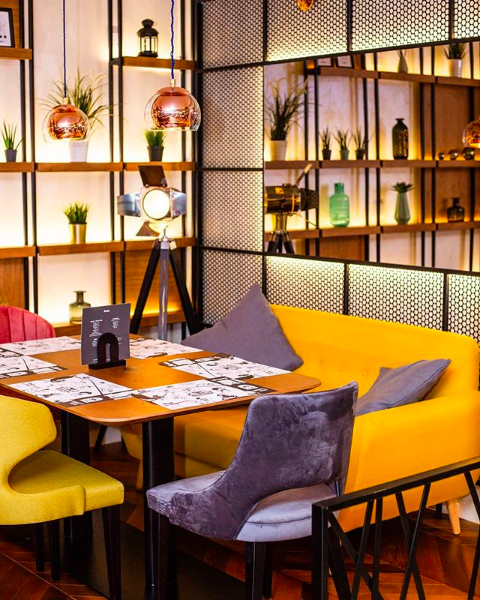 Nestled in the middle of Dean Street - a five-minute walk from both Oxford Circus and Tottenham Court Road tube stations - is Japes, a restaurant that serves pizza elevated to new heights.
With a super thick soft base, gooey cheese and delicious tomato sauce their Chicago-style pizzas have created quite a stir judging by the steady stream of customers coming through the doors on a late weekday Wednesday night.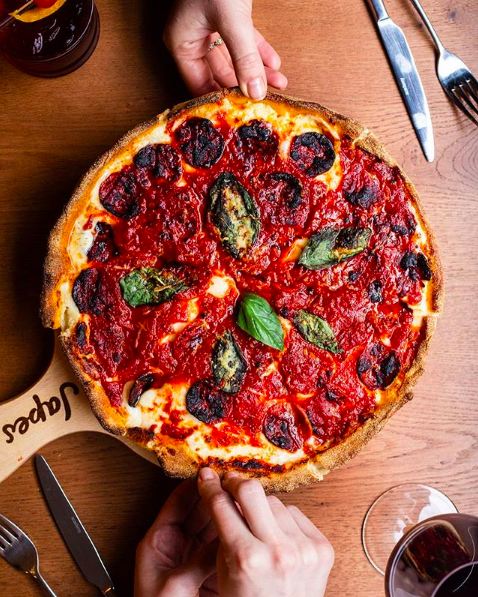 But it's not just their pizzas that are the star of the show - it's their waffles!
Warm, melt-in-your-mouth soft bread and every mouthful a lovely surprise - think juicy grapes, tasty bananas, crunchy nuts, sweet sauce and cold ice cream. We'd go back for just the waffles alone and we're not even big dessert people!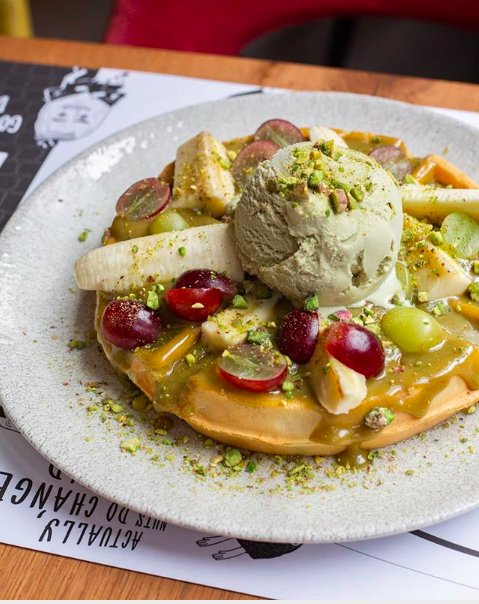 The menu has been deliberately kept simple and classic with the something for everyone.
The decor is tasteful and elegant, with greenery, wall art and glass a plentiful. It's the kind of place you'd want to go for a date or to take friends when you want to impress with the great choice you've made.
We loved our experience at Japes and we're definitely going back!
If you like your pizza and waffles - and who doesn't? - we recommend you check them out too!
For more information visit:
www.japes.uk