Kahani - Indian food elevated to new heights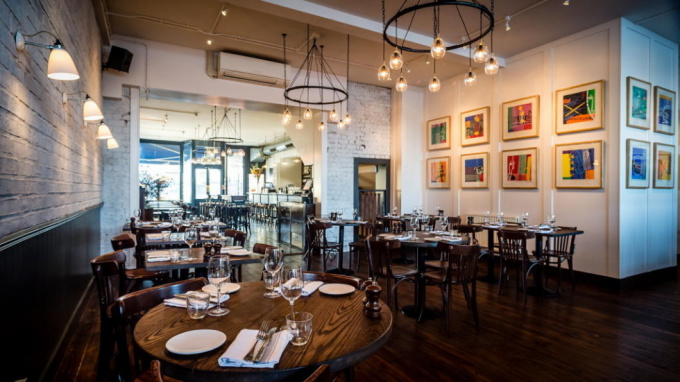 I adore Indian cuisine and consider myself something of a connoisseur so it takes a lot for me to be surprised but Kahani at Sloane Square is an absolute revelation. 
The brainchild of Peter Joseph, former head chef at the Michelin-starred Tamarind, Kahani is a new stand out destination restaurant.
The restaurant has an unassuming understated entrance and once you walk down the flight of stairs to the main dining area it reveals a luxurious dining space with an elegant bar off to the side. 
Before our meal we tried a couple of delicious cocktails - each with an Indian twist, from chilli additions to rose infusions.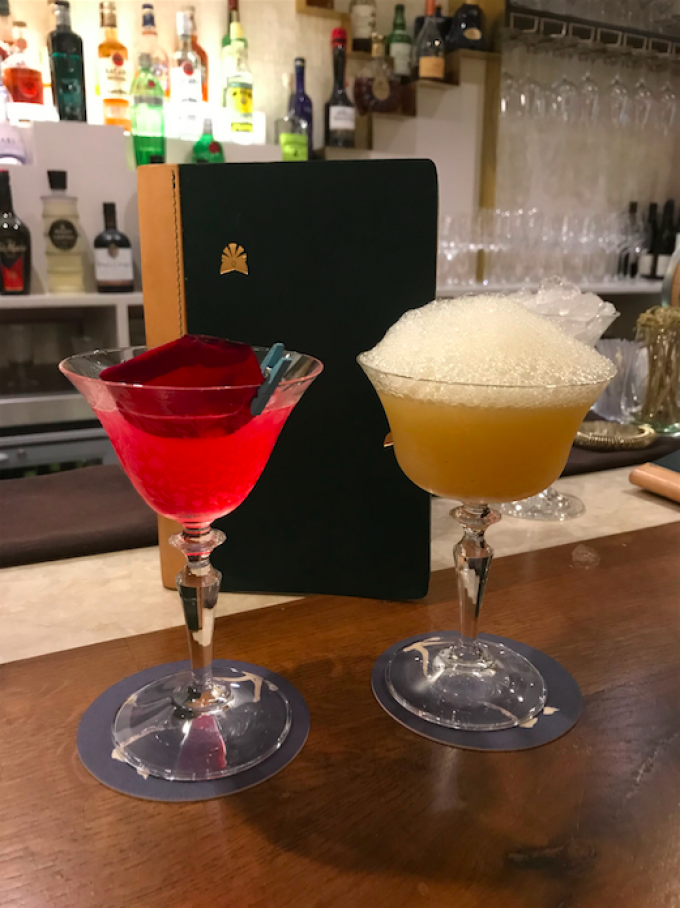 Kahani champions the best of British ingredients and elevates classic Indian fare to new heights.
For starters we tried a range of dishes to mix and match; there was golden beet cakes, spiced chickpeas, soft shell crunchy crab, large juicy smoked Malabar prawns, lamb seekh kebab, chicken-tikka and marinated tandoori broccoli. 
We could wax lyrical about every single item because they were all excellent! Each had a delightful and unique flavour profile.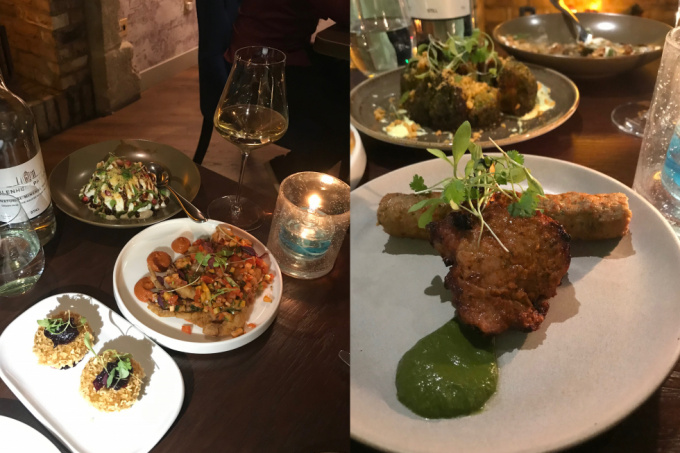 So many times Indian dishes can all merge into one, all tasting quite similar, but not at Kahani. This is Indian food shown off at it's best and each creation has been thoughtfully put together so that every item brings something new to the table. 
I do need to highlight one starter from the above and that's the broccoli dish. As enthusiastic meat eaters my dining partner and I were taken aback by just how tasty the humble broccoli could be.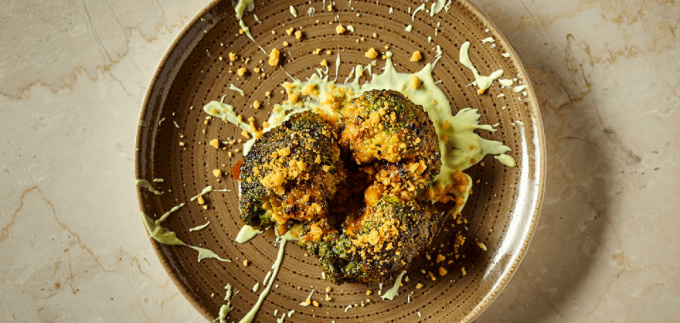 For the mains we had vegetarian biryani served with creamy butter chicken, melt-in-your-mouth halibut fish curry, okra curry and naan bread. 
The menu as a whole is adapted to what's in season with a modern and healthy approach to Indian dining, focusing on grilled meats, fish and vegetables from the robata grill.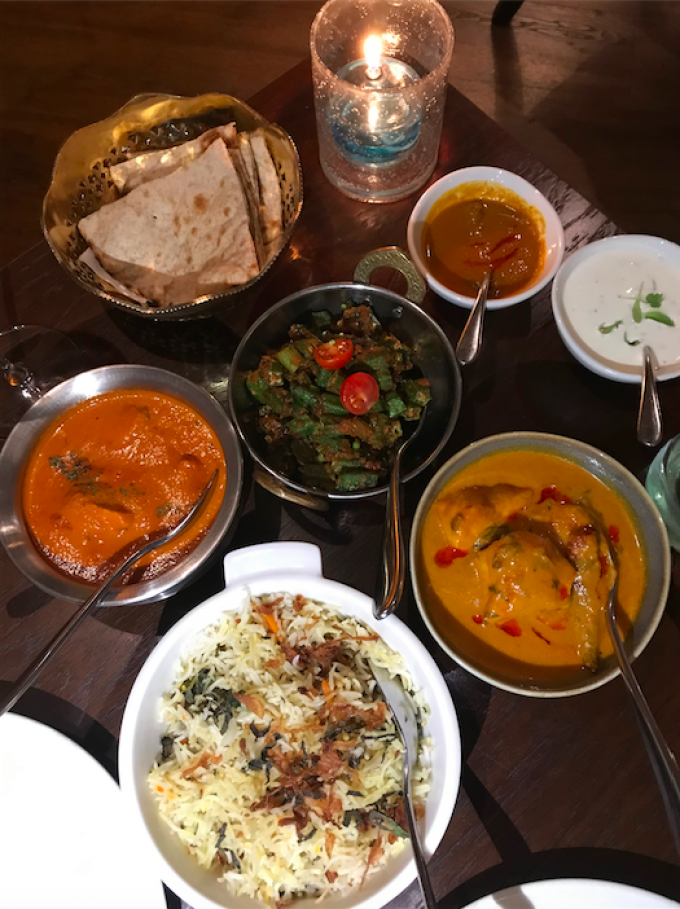 We rounded off our amazing meal with a selection of desserts - chocolate parfait, carrot halwa, raspberry cheesecake and ice cream. 
And again they've excelled themselves here because - I'll be honest - Indian desserts can be a bit hit or miss for me so Kahani's approach to slightly updating the dishes so it's more of a fusion between British and Indian desserts works in perfect harmony.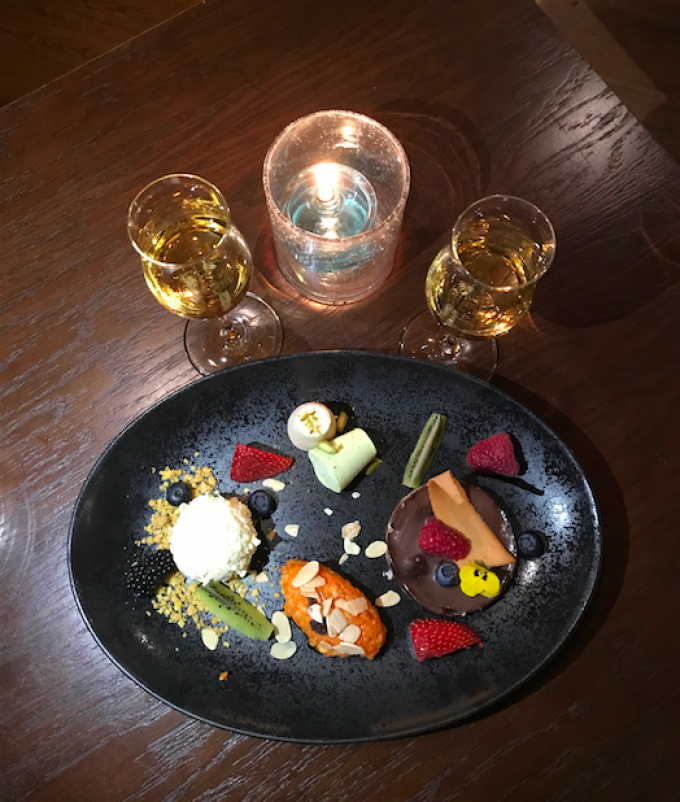 The place is clearly a hit with diners, we were surrounded by fellow guest happily tucking into their meals. There was even a birthday party being held in a separate event area which can be hired out for special occasions.
To get the most out of your experience when you visit Kahani I would recommend opting for either:
The weekend roast menu (£30)
The bottomless brunch menu (food £35, with prosecco £45) or
The 6 course tasting menu (£70) along with the wine pairing (£55).
All of the above will allow you to experience the widest array of dishes possible and make the most of your time there.
To check them out, click below:
https://www.kahanidining.com/