Kavka vodka & Baltic restaurant unveil Polish-style brunch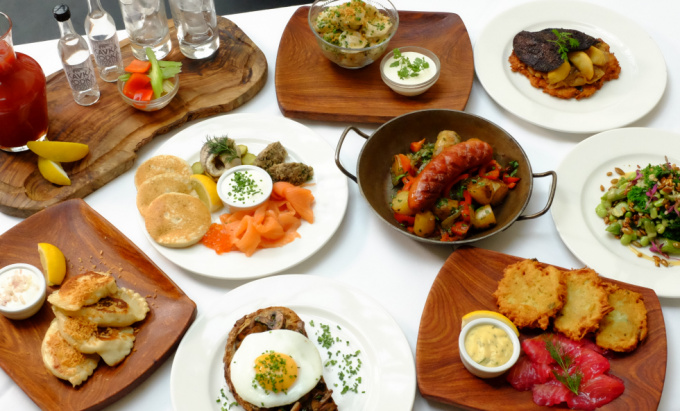 Newly launched Kavka vodka and Baltic restaurant have launched a new Polish inspired brunch complete with Kavka Bloody Marysias.

For just £18.50 guests can choose 2 dishes from an extensive menu featuring Polish dumplings, Placki (potato rosti), Blinis, salad and egg dishes and much much more. All brunch dishes are accompanied by a delicious Kavka vodka Bloody Marysia complete with smoked chilli seasoning and accompanied with assorted pickles.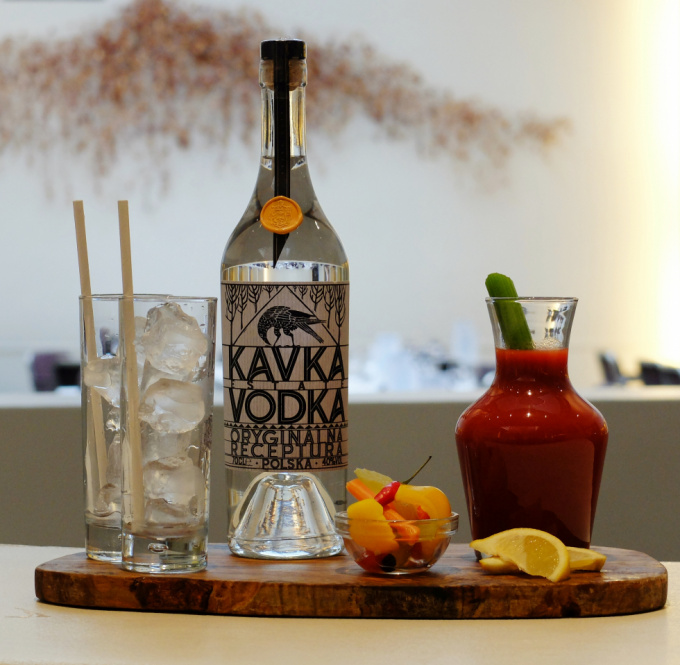 The restaurant is a 2-minute walk from Southwark tube station and is housed in an eighteenth-century former coach builder's works. The space is light and airy with 40 foot wooden trussed ceilings which sets it apart from all the other eateries in London.
Everything on the menu is delicious and if you're looking to try something new and exciting rather than the standard brunch fare then we can't recommend this highly enough. Our favourites dishes include the Pierogi cheesy dumplings and the Placki with chicken liver which is served with a deep rich sauce.

For more information visit: 
www.balticrestaurant.co.uk and www.kavkavodka.com