The London Cabaret - 'this is the greatest show'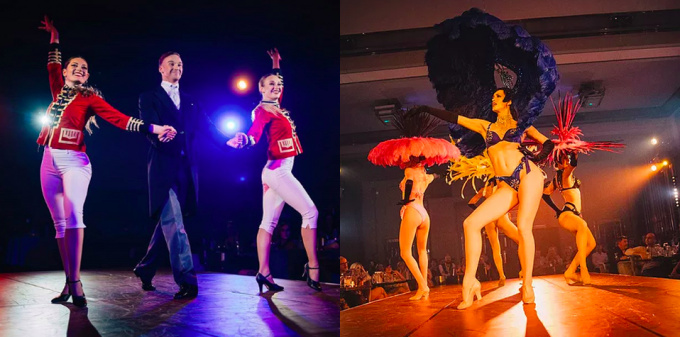 There are several tiers of tickets available from Silver (£45), Gold (£75), Diamond (£125) and Royal Diamond (£165). They all include pre-show entertainment in the Rose bar, located just off the main ballroom and reserved seating in the main ballroom so you get a great view when the cabaret kicks off. 
There's a happy hour between 6pm to 7pm so we'd recommend you take full advantage and sample their delicious signature cocktails for the price of two for one. 
The show begins at 8.30pm but you'll be invited to take your places from about 8pm and someone will escort you to your seating area.
The performers are seasoned professionals and it shows. The entertainment is slick, fast paced and showcases a wide variety of talents from acrobats to pole dancers to violinists.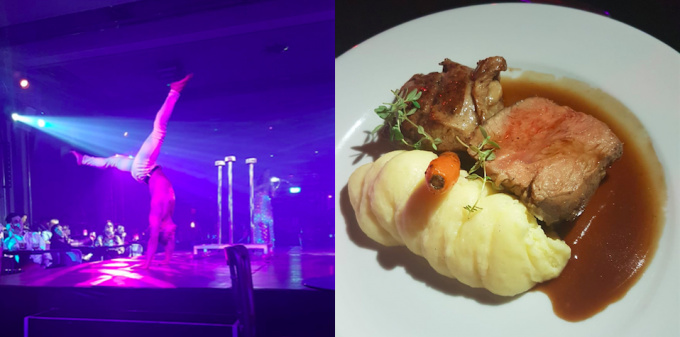 The show is divided into 3 main sections and dinner is served in between for those who have booked the Gold, Diamond or Royal Diamond packages. The food served is modern British classics and in our opinion it's well worth upgrading to one of the higher packages so you can eat and drink your fill as you watch the entertainment.
The current show that's on right now is called Hats, Heels and Horses and it celebrates all of British life and culture, both past and present. You have acts replicating My Fair Lady's Royal Ascot scene as well as dance numbers set to modern urban hits and there's also a spectacular Bollywood number thrown in.
There are too many acts to name and highlight and to be honest we don't want to spoil it for you as the fun is in the unexpected but suffice to say it's a night to remember.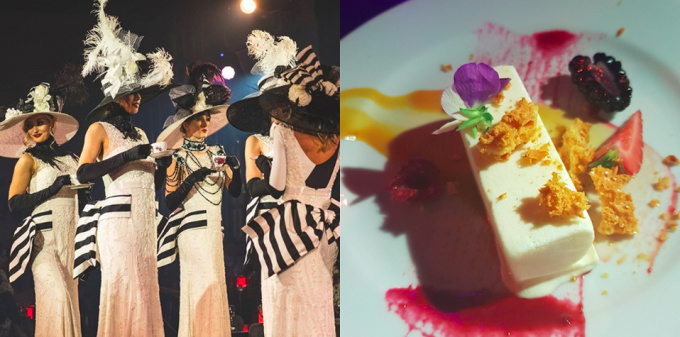 After the performances are finished and the meals devoured, happy guests are ushered back into the Rose bar where a DJ plays classic tunes into the early hours of the morning. 
It's definitely one of the best nights out in London that we've had and one we highly recommend.
To check out The London Cabaret for yourself, visit:
https://www.thelondoncabaretclub.com/