The Old Brewery - step back in time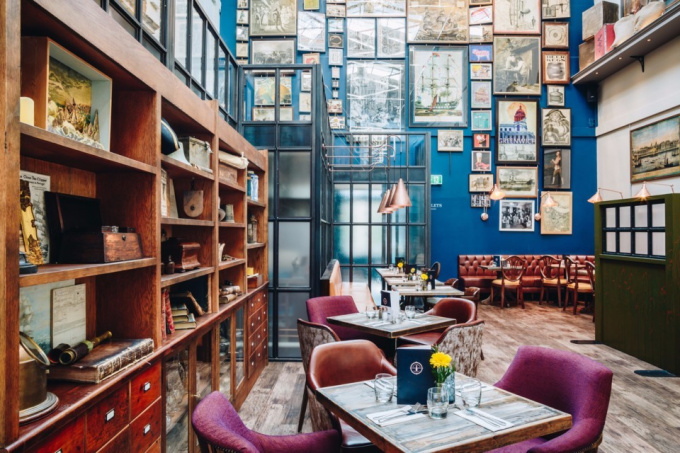 The Old Brewery is one of the best known pubs in London being located only 5 minutes walk from the famous Cutty Sark in Greenwich.
The pub makes the most of it's surroundings showing off it's naval connections and brewing history. In the large dining room the walls are lined with shelves full of buried treasure, there's a wall dedicated to naval posters and a cabinet that displays naval memorabilia, which the manager of the pub tells us has proved so popular with tourists that they've had to nail down the collectibles.
There's a stunning outside space which seats approximately 300 guests which is a huge bonus. Any Londoner knows how hard it is to get a seat outdoors when summer hits and with The Old Brewery's capacity your luck will be more in than not.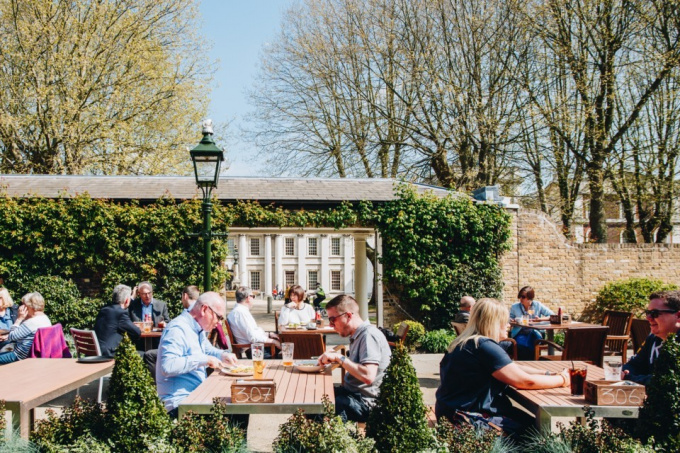 The food focuses on classic British fare, with pan seared scallops, Suffolk ham hock, Aberdeen Angus sirloin steak and Rainbow trout all making it onto the menu. The food is the ultimate in filling, tasty, comfort food with generous portion sizes.
Pudding feature chocolate and salted caramel pots with honeycomb, Lemon and raspberry ripple posset with Scottish shortbread, Elderflower and gooseberry Bakewell tart and sticky toffee pudding.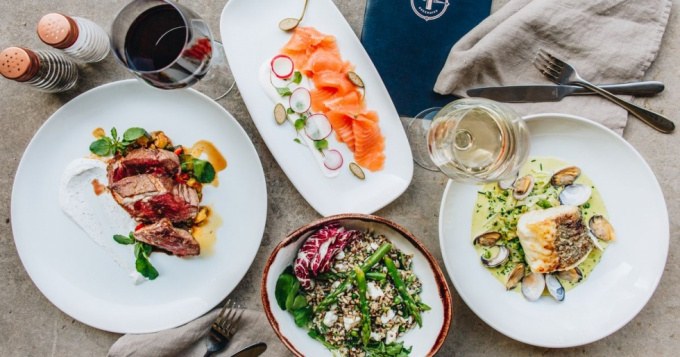 If you don't have a sweet tooth, there's also the cheese board to get stuck into.
For drinks you can choose from the wine list featuring wines from all over the world or if you prefer you can opt for a craft beer or cocktail. You'll be spoilt for choice.
Prices are what you would expect for good pub food, in the heart of London. A three course meal with drinks will set you back approximately £80 - £100.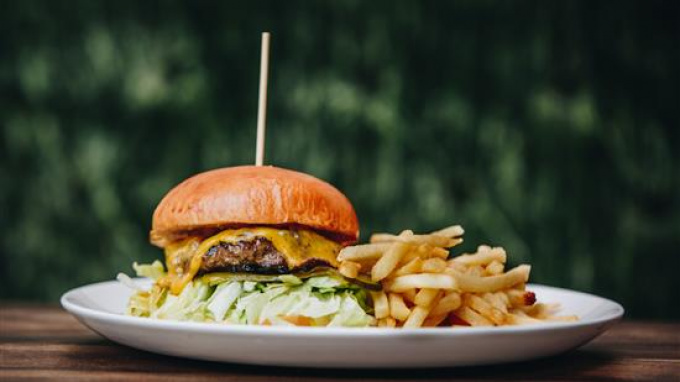 For more information visit www.oldbrewerygreenwich.com