PittaBun - elevating the humble pitta to new heights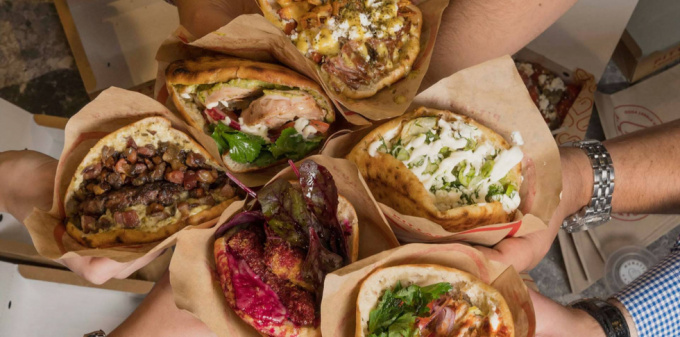 PittaBun in Soho offers up modern Greek food to the discerning Londoner.
It might look small from the outside but don't be fooled, there's an ample seating area downstairs with trendy seating, a very cool mirrored ceiling and an instagrammable spot with greenery and the PittaBun logo above you.
The food is simple and utterly delicious. The humble pitta has been elevated to new heights with a variety of tasty additions either stuffed inside a closed pitta or put on top an open pitta.
You can choose from crispy fried cod fillet, slow-cooked pork belly, grilled chicken, beef patty and there's even slow-cooked lamb shoulder.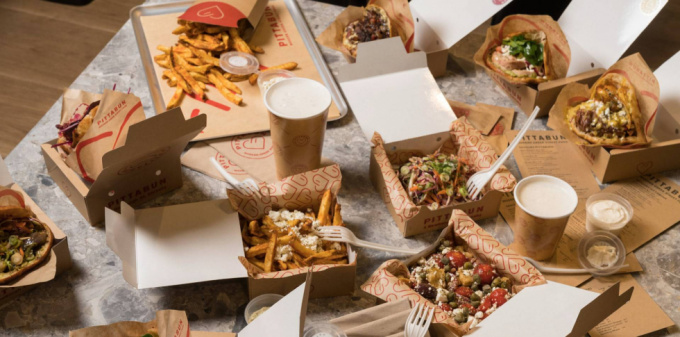 All meats are slow-cooked for 10-15 hours before being finished off on the robata grill or left to caramelise in a custom-made rotisserie. As a result, the pittabuns are beautifully tender and juicy.
For the vegetarians and vegans among you, the vegan pitta offers up homemade chunky guacamole with a Greek salad filling.
There a selection of tasty sides available from the classic Greek salad and a healthy vegetable slaw but hands down our favourite item was the oregano sprinkled chips. Crispy on the outside, fluffy on the inside with a little kick … yum!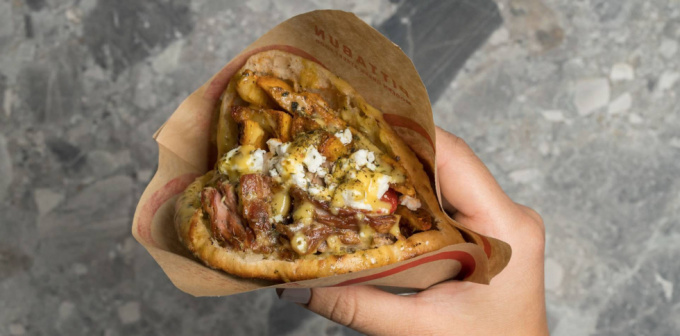 If you're in the mood for a sweet treat, they've not forgotten you either - there's the choco bun and apple crumble pittabun. Unique desserts that we've never come across before.
There's also a selection of well-chosen wines, soft drinks and juices to wash down your food. 
PittaBun has a warm and welcoming vibe and we noticed many a table linger over their drinks after their meal was finished in order to enjoy the atmosphere and the company of friends.
To check out PittaBun for yourself visit:
www.pittabun.com