Restaurant Ours - the prettiest restaurant we ever did see!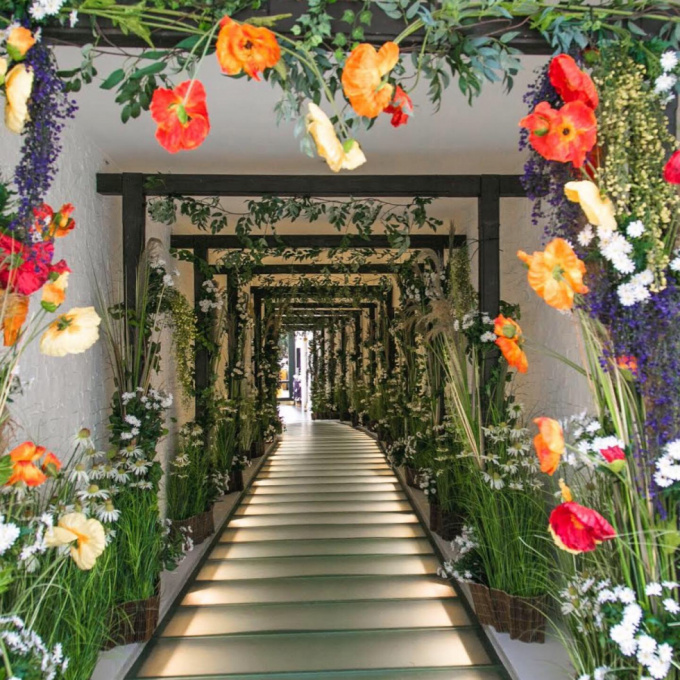 Last week I was lucky enough to visit Restaurant Ours in Knightbridge and it's hands down one of the best food experiences I've had in recent times. 
In a city like London, where we have some of the most acclaimed restaurants on our doorstep it can be hard for places to set themselves apart but Restaurant Ours succeeds. 
Every dish is a delightful surprise which will inevitably inspires it's own conversation with your dining partner/s.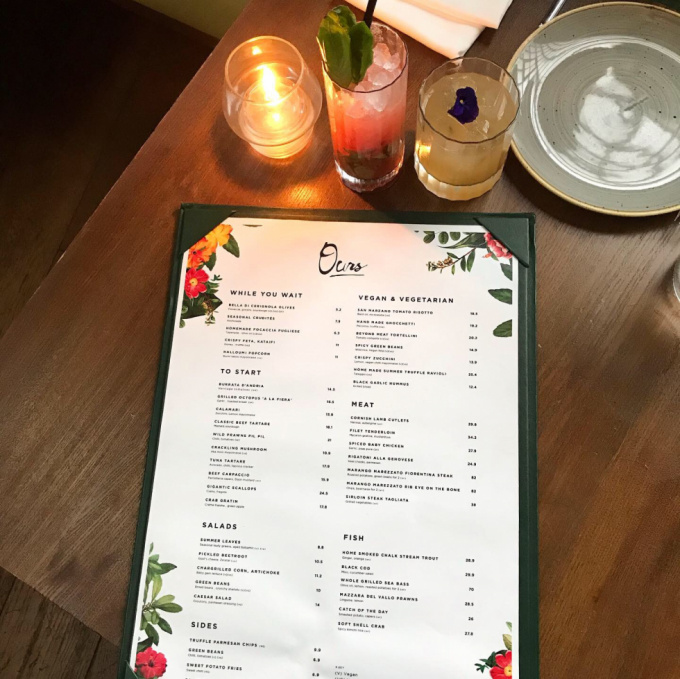 Our burrata starter featured the biggest burrata we'd ever seen, the prawn starter featured extra large juicy prawns and the intriguing Kataifi which we'd never heard of before was feta wrapped in honey-glazed thin thread-like strands of crispy pastry. 
The mains are categorised into meat, fish, vegan and vegetarian options and very thoughtfully they have also included halal meats on the menu which is a real win for me as I can take my older relatives to Restaurant Ours with no qualms that they will be restricted in their choices.
We opted for the whole seabass to share and what a sight it was! Presented on a block of wood, the whole fish split in the middle with oil and lemon drizzled over it and served alongside roasted, almost caramelized chips and green beans in a light tomato sauce. The fish was so fresh and so soft, it fell apart when cutting into and almost melted in the mouth.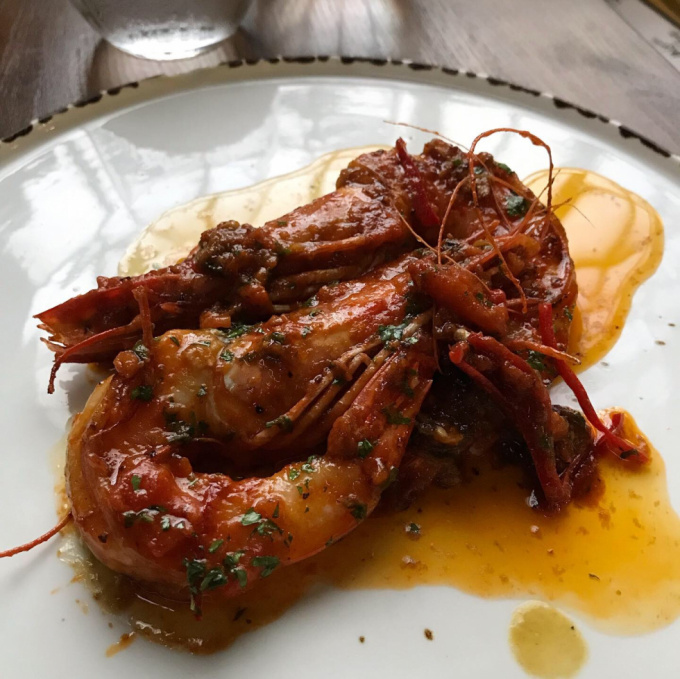 Dessert for us was a gooey chocolate fondant with ice cream. There's also other classic desserts on the menu as well as cheeses and chutneys but I'll be honest, as soon as I saw the chocolate fondant I forgot everything else!
There's a large range of beautiful wines to accompany your meal as well as a selection of fresh summer cocktails, which we opted for.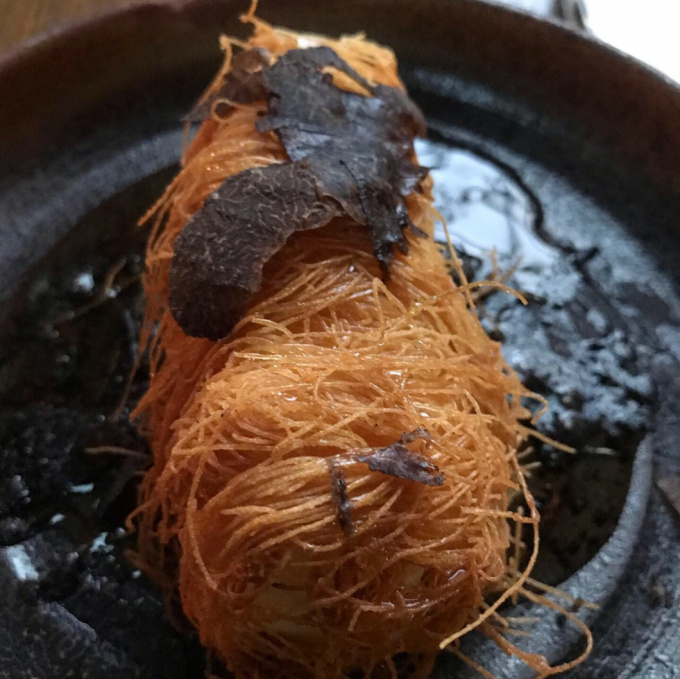 Restaurant Ours is clearly very popular, we went fairly early at 7pm and watched as the restaurant filled up with excited guests. It's also a very instagrammable venue with a beautiful flower entrance, a flower wall tucked away near the washrooms as well as tree and foliage decorations across the main restaurant itself.
It's definitely a destination restaurant and one that I hope to visit again soon in order to show off the very best of London to friends and family!
To check it out for yourself visit:
https://www.restaurant-ours.com/