Sheba brick lane - make it a curry night!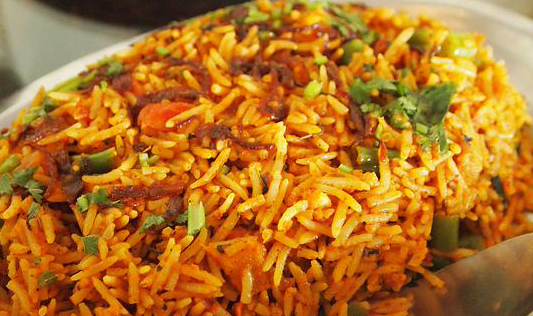 Curry is one of Britain's favourite foods and what other place to try it than Sheba, one of the restaurants along the famous Brick Lane.
Nestled in the heart of East London, Sheba is a convenient walk away from a number of tube stations. (List of stations near Brick Lane.) 
The decor is vibrant and colourful - as is expected from curry houses - and Bollywood music plays as customers dine.
For starters we ordered the Lamb Sheek Kebab; lightly spiced and falvoursome it got things off to a great start.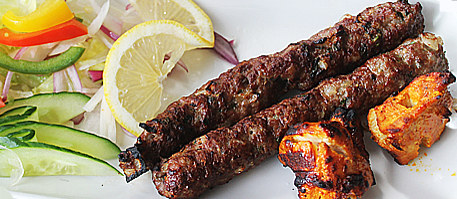 For the main meal I ordered what I always order when it comes to Indian/Bengali cuisine and that's the Lamb Biriyani (rice with chunks of meat).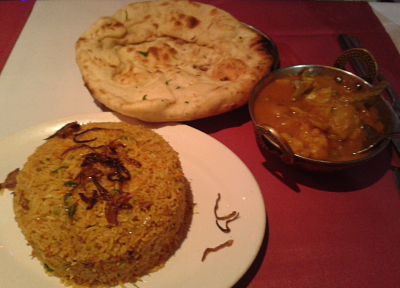 The portion size was generous and I ate it all - if I'm being honest two people could have probably shared, but it was so delicious that before I knew it I'd polished off the entire plateful. The rice was cooked beautifully, lovely and fragrant and the meat was tender and moist. 
My friend ordered the Sylheti Sizzling Chicken which lived up to it's name as it hissed and smoked in the dish as it was brought onto the table, she opted to order a soft puffy Garlic Naan to eat with it;  and much like my Biriyani her meal was demolished in record time.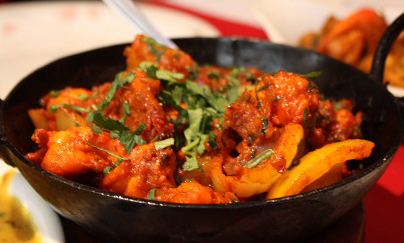 Sheba is one of the higlights of Brick Lane and we're not the only ones that think so judging by the packed eating area and the happy lively chatter of the customers.
For Londoners who are looking for the ultimate curry expereince we won't go too far wrong with Sheba!
For more deatils go to Sheba Brick Lane website