Six Restaurant - reasonable prices for Michelin inspired food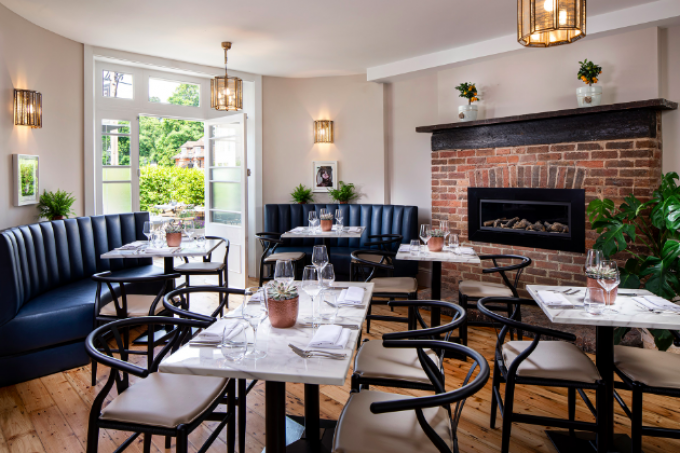 The Six restaurant, located in Kings Arms Hotel, bordering Hampton Court Palace has seen a complete facelift with bright neutral walls, deep navy accents, pretty lighting and luxurious marble tables.
The menu has been designed by Michelin starred chef Mark Kempson and it shows!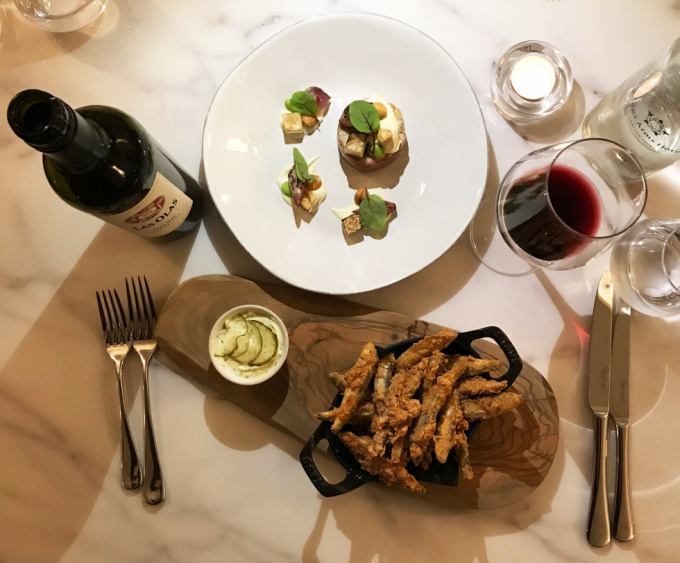 Highlights include the potted wild rabbit and crispy whitebait for starters, and the lamb rump served with onions, a rich jus and crispy coquette as well as the stuffed chicken breast served with a celeriac mash, gravy and mushrooms for mains.
Presented beautifully and tasting delicious you're paying average restaurant prices for really high-quality food. The Six restaurant is a real find if you're looking to impress a date or friends and family.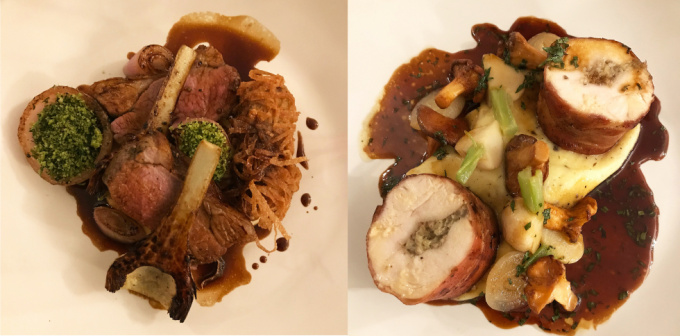 Serving British cuisine with a twist, the restaurant champions the best produce and even their salads are made with ingredients from Hampton Court Palace gardens.
There's a small and well thought out dessert menu for those of us with a sweet tooth. It features classic desserts such as lemon posset and a dark chocolate pot with cherries and vanilla. If you prefer something more savoury then you can opt for the indulgent cheese board with oat biscuits and chutney.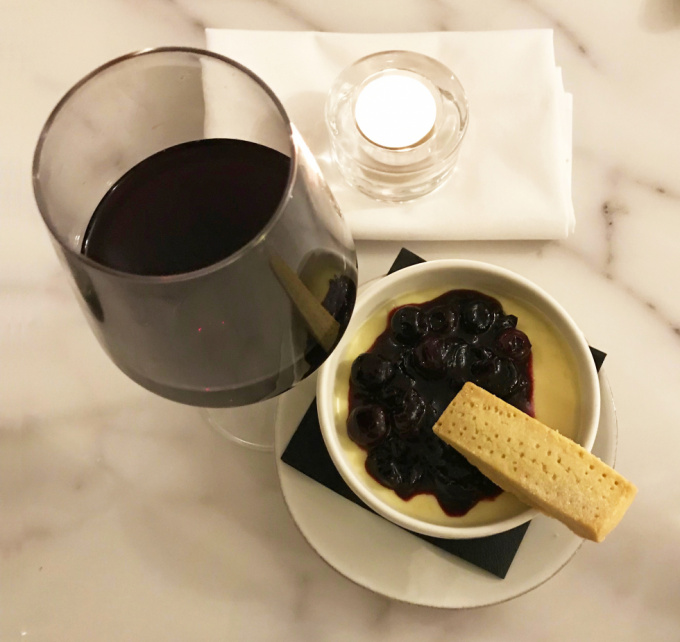 For drinks, there's a selection of nice wines to choose from and if you're looking for advice, feel free to ask one of the friendly staff members who are more than willing to help with your choices.
The average price for a three-course meal with a bottle of wine at the Six restaurant will come to about £80, which is more than reasonable given the surroundings, the ambience and the sheer deliciousness of the food on offer.
For more information visit:
www.kingsarmshamptoncourt.com/food-drink