Stork - fine dining in the heart of Mayfair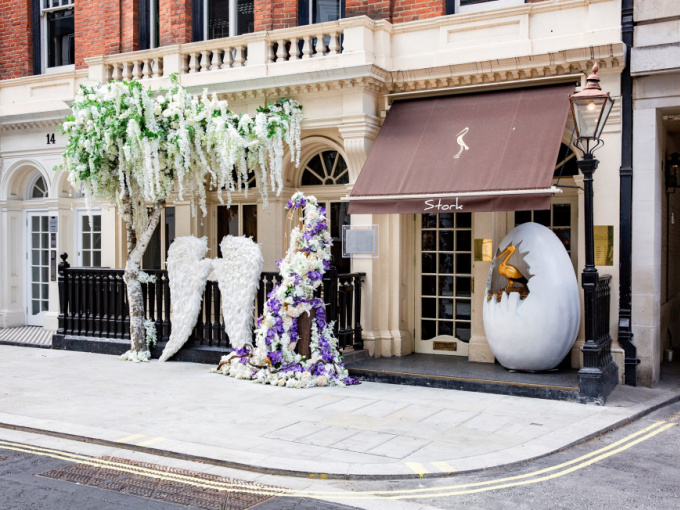 With its Instagrammable giant feather wings, broken egg and stork statuette and floral installation the Stork restaurant ensures that you have a memorable dining experience from start to finish.
Tucked into the heart of Mayfair the restaurant is a 7-minute walk from Green Park station and as you walk past the Ritz and the designer shops to make your way to Stork you see another side of London - a more rarified version of the gritty, busy, cosmopolitan city we know and love.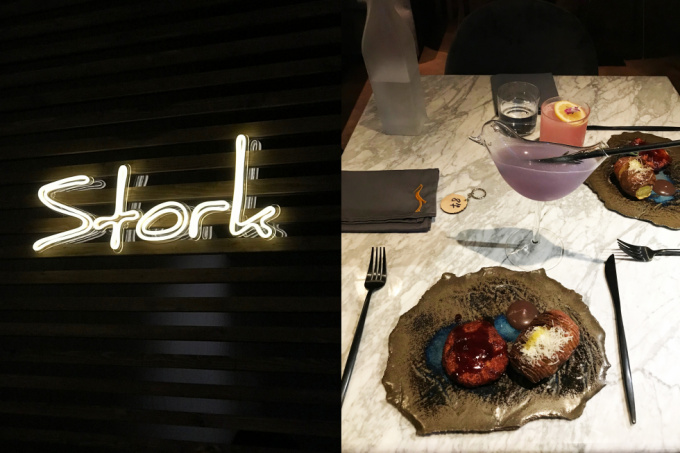 The restaurant specialises in modern British cuisine with accents of West African & Eastern European flavours and the al la carte menu is a thing of beauty with oysters, lobster, caviar and tomahawk steak all on the menu. It is quite expensive but it is fine dining after all and we believe the quality of the ingredients, the presentation and the attention to detail does justify the price.
There's also a lunch and early dinner set menu which has a few choice highlights from the al la carte menu - a two-course meal will set you back £20 and a three-course meal will come in at £26.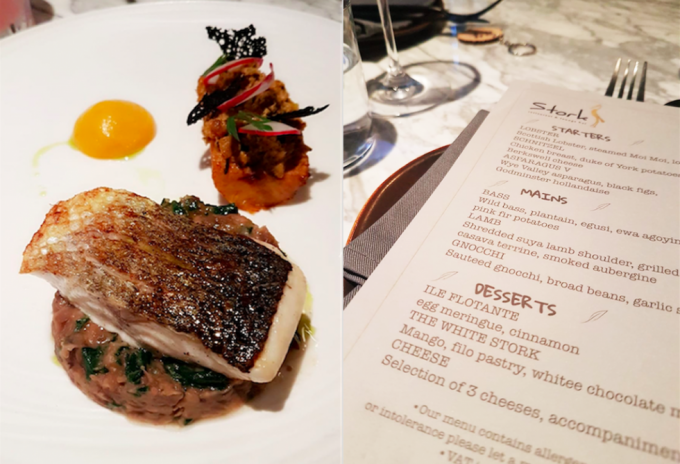 A word of warning, the most popular dishes run out fast so I'd advise you book for earlier in the evening as a couple of the dishes we wanted to try had already gone by the time we visited Stork at 8pm.
The interior is quiet elegance and the waiting staff, although not overly friendly, are efficient and ensure that you enjoy the subdued luxury of the restaurant.
For more information and to experience Stork for yourself visit:
http://www.storkrestaurant.com/