Tasting Sicily - Enzo's Kitchen; delicious regional cuisine
Italy is famous for its cuisine, the famous spaghetti bolognese,  the pizzas and gelato are well loved staples in the UK.
Enzo however takes things one step further with his classic regional cuisine served at Tasting Sicily.
The menu pays homage to the beautiful island with highlights including strips of fried calamari served with a unique chilly sauce, ribbon pasta with salty cured pig cheeks and pistachio pesto and swordfish wrapped in breadcrumbs and served with salmoriglio sauce.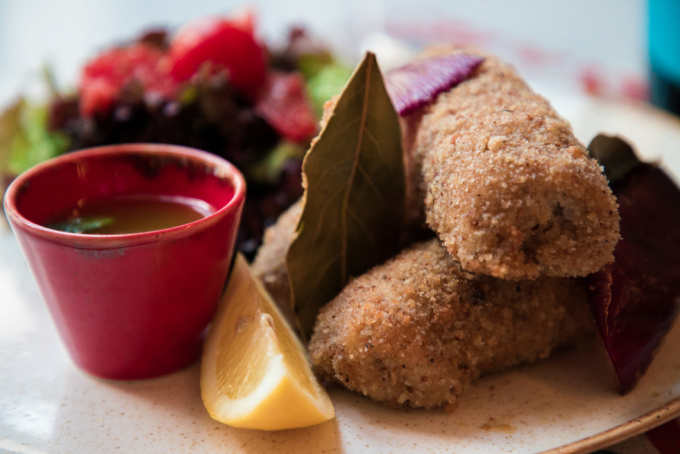 The restaurant is beautiful and thoughtfully designed to reflect its Sicilian roots. There's an upstairs where they hold wine tastings and regular masterclasses run by Enzo which you can sign up to.
You can see it's a popular destination for both expat Italians and Londoners alike with the place full of diners. We spotted groups of people enjoying their meal and staying on for hours longer in order to enjoy more coffee / liquor and chat.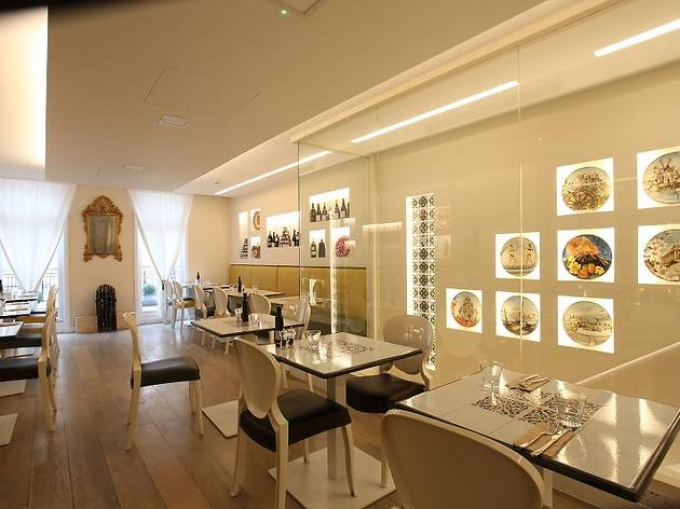 The restaurant is tucked away in Panton Street; so in the heart of London but just far enough away from the hustle and bustle of Leicester square and Piccadilly Circus to allow you to fool yourself that you've found yourself in Sicily.
We were lucky enough to meet both the charming manager and the chef himself, Enzo, on the evening we went.
Enzo has cooked with the best and for the best. His friend's include other celebrity chefs such as Michel Roux Jr and Gordon Ramsey and there's a wall of hanging pictures in the restaurant which is a veritable who's who of famous famouses that he's met and cooked for.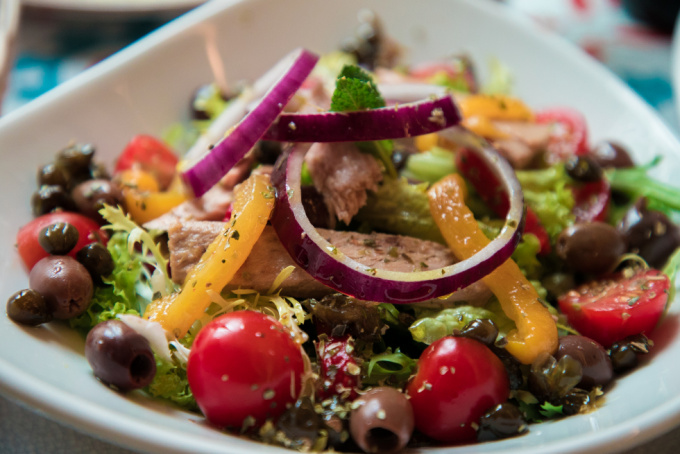 Despite all his successes he's incredibly humble and the passion for the food and Sicily stands out.
In fact the manager and Enzo's enthusiasm for the island and the incredible food we experienced on the night has seriously made us consider Sicily as our next holiday destination.
At Tasting Sicily a three course meal with a bottle of wine for two will set you back around £85 - £95 which is about standard in the capital and for food of this quality it's definitely worth it.
For more information visit: www.tastingsicily.restaurant