Thai Square - satisfy your craving for Thai cuisine

There's a reason why Thai food is so universally loved … because it's bloody delicious!
Given our feelings on this cuisine we jumped at the chance to visit Thai Square, at the newly refurbished branch located on The Strand.
The restaurant is a beautiful gem in the busy heart of London. The decor pays ode to the pink bloom with a beautiful cherry blossom tree installation in the center of the dining space.
The menu is huge and there's a lot to choose from so we'd recommend looking it up from beforehand in order to make the most of your trip.
For starters there are the classic Thai dumplings, spring rolls and chicken satay to choose from but I opted for a seafood soup and I was delighted with my choice.
As someone who adores seafood, the smell and the flavour of the soup really hit the spot. There were no half measures, I asked for a seafood soup and I got a seafood soup!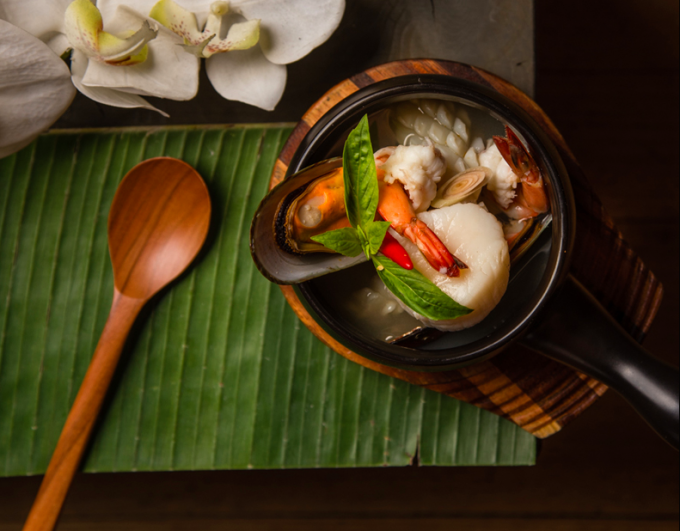 For the mains, the restaurant again sticks to the well-loved classics and I chose to have a Thai green curry - a dish that I will never get tired of.
The curry was rich and creamy and went perfectly with the sticky rice I chose to accompany it.
My partner went a little more off the beaten path and chose to have a Weeping Tiger which was basically steak but with a Thai twist.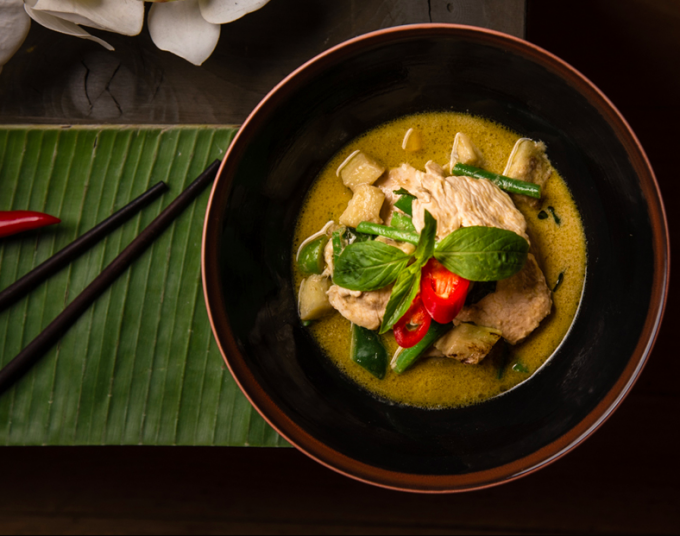 Dessert can sometimes be a bit of an afterthought in some asian restaurants but not at Thai Square. The same level of care has carried on from the main menu into the dessert menu as illustrated by the mix of traditional English favourites and the more exotic fare that's on offer.
We opted for the coconut ice cream which was served in half a coconut shell and thank goodness there was two of us to share such a generous portion!
All in all we loved our experience at Thai Square and couldn't recommend it highly enough.
For a three course dinner for two with a bottle of wine you'll be looking to pay around £80 which is great value for money given the quality of the food, the generous portion sizes and the fact that you're eating out in central london.
For more information visit: www.thaisq.com