Tibits - the award winning haven for vegetarians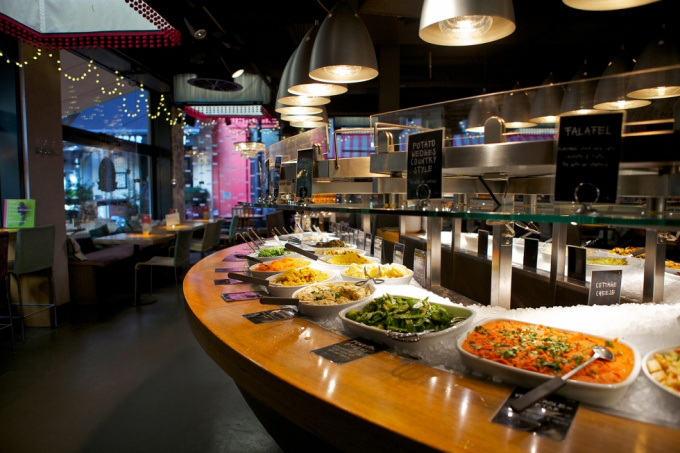 When Londoncitygirl was invited to try out Tibits, a restaurant that caters exclusively for the vegetarian and vegan diet we were intrigued.
Although not vegan ourselves we have many friends that are and one thing we always notice in restaurants is the lack of choice available to them. While we're tucking into our hamburgers our vegetarian and vegan friends often have to make do with a limp looking salad or a plate of charred vegetables which are clearly an afterthought.
So we were delighted to discover the sheer variety and deliciousness of the dishes on offer in Tibits. There's a food boat with up to 40 dishes on offer and it includes items such as cheese stuffed jalapenos, greek salad, Thai vege meatballs and the list goes on and on. The great thing about vegetarian dishes is that you can pile your plate high and the food just seems to all go together.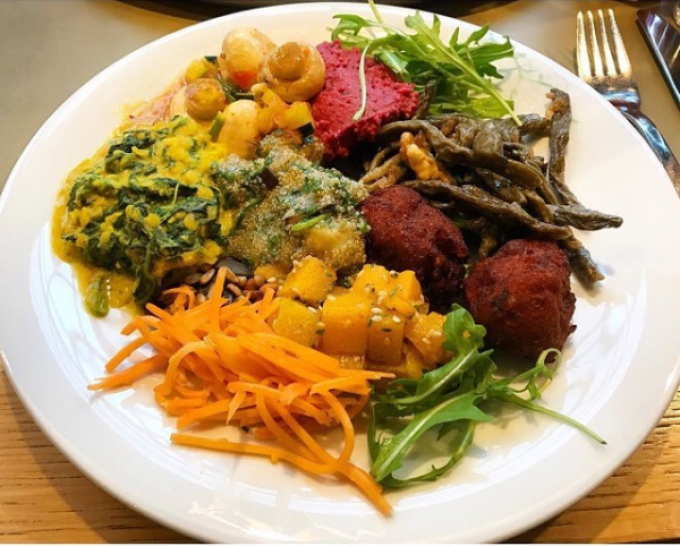 There's fresh, gluten free bread to tuck into as well as a range of soups to choose from.
For dessert you can pick from a selection of fresh fruit, mango mousse and vegan cream or normal cream.
If you're a vegan then we'd urge you to go on Tuesdays where the menu is full vegan and by all acounts is an absolute feast.
The food is weighed and for every 100g the price is £2.80 so for a meal for two with drinks expect to pay in the region of £60 - £80 which we think is very reasonable for the quality of the food. Tibits definitely makes our recommendation list!
For more information visit www.tibits.ch/en/