Try vegan fine dining at Saint Luke's Table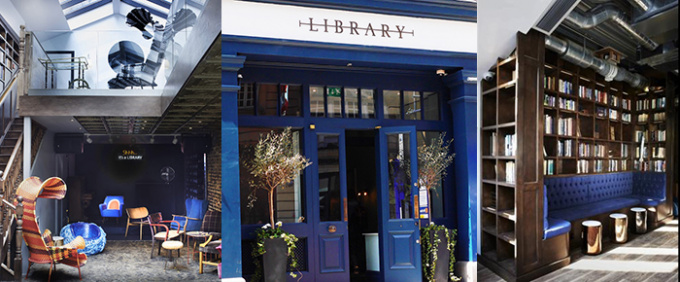 The great thing about London is just how many places there are to discover and last we week we found a hidden gem in the shape of Saint Luke's Table restaurant housed in Covent Garden Members' Club LIBRARY.
They've recently launched a fine dining vegetarian and vegan menu and given how more and more people are opting for a plant-based diet this could not be better timing!
For starters, you can choose from spicy tomato soup, grilled asparagus or quinoa salad. For mains, the options are a beetroot risotto, a warm couscous salad or a linguine artichoke. And to round off the meal there's pineapple carpaccio, chocolate mousse or dairy-free ice cream.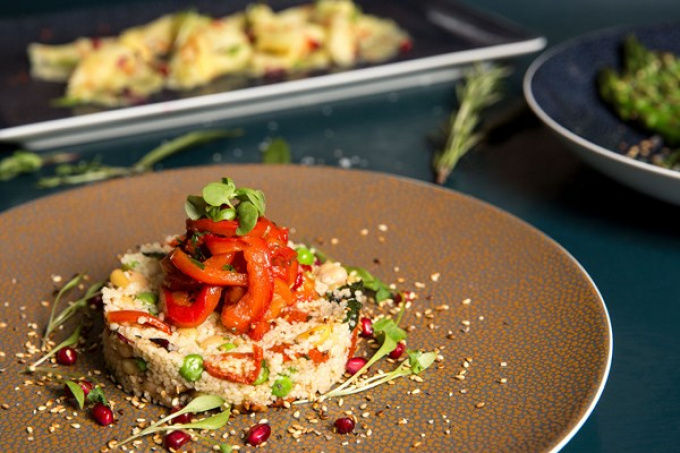 One of my fears about going fully vegetarian is that I'm afraid that I will never really feel full on a plant-based diet but eating at St Luke's Table really eased my worries. The portions were generous, inventive and delicious and by the end I was stuffed and satisfied.
The dairy-free ice cream is a true delight and I appreciated it even more after the restaurant manager Jamie explained to us how difficult it is to create and source vegan ice cream. The fact that Saint Luke's has pushed the boat out and really catered to the growing number of vegetarians in our capital is something to be commended.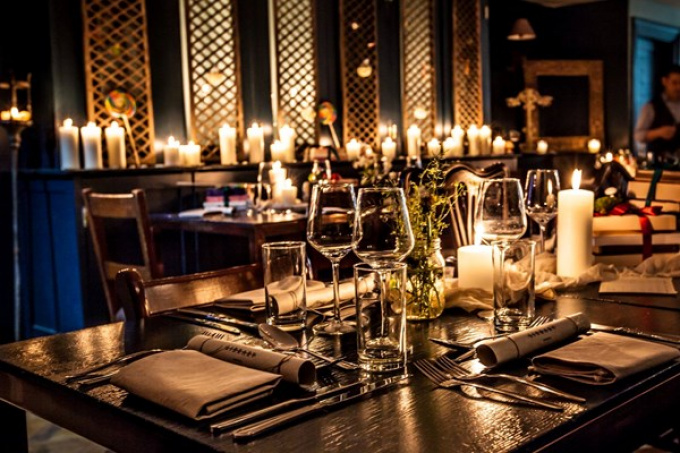 The three-course meal with a glass of wine will set you back a very reasonable £45 - 50 per person. We absolutely loved our experience at Saint Luke's and we'll definitely be back again.
To discover Saint Luke's for yourself click below:
www.lib-rary.com/restaurant