Two Lights - the must-try hit restaurant in Shoreditch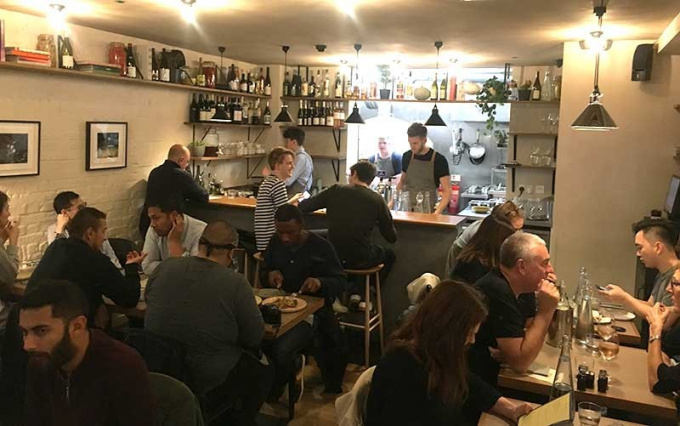 Word has certainly got about Two Lights, a neighbourhood restaurant in Shoreditch serving modern American cuisine. On the night we went, the restaurant was chock-a-block with enthusiastic diners and excited chatter. 
We began our meal with a cheesy flatbread with mushrooms and egg yolk and a comforting dish of oven-roasted aubergines with raisins, yoghurt and mint.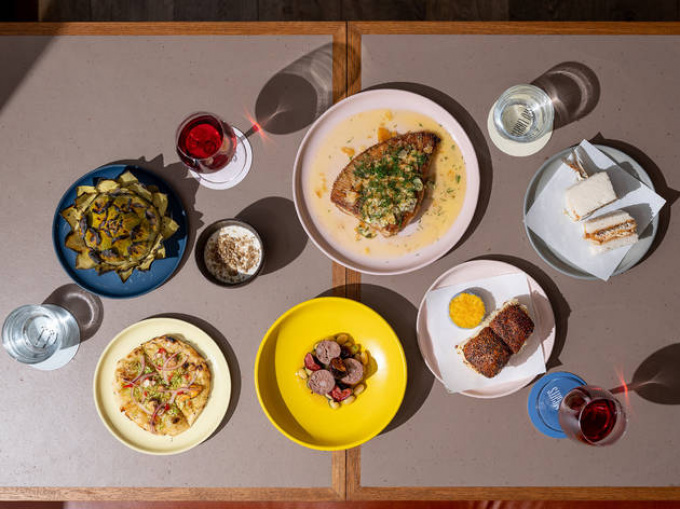 For mains we turned our attention to the buttermilk fried chicken served with biscuits, gravy and jalapeno mayo, because let's face it, you can't go to a restaurant that serves American food and not try something that has 'buttermilk' in front of it. 
Our second main was the tasty cornish cod served with greens, beans and sweet roasted tomatoes.
And for dessert, it had to be the moreish apple Tarte Tatin served with smoked cinnamon ice cream.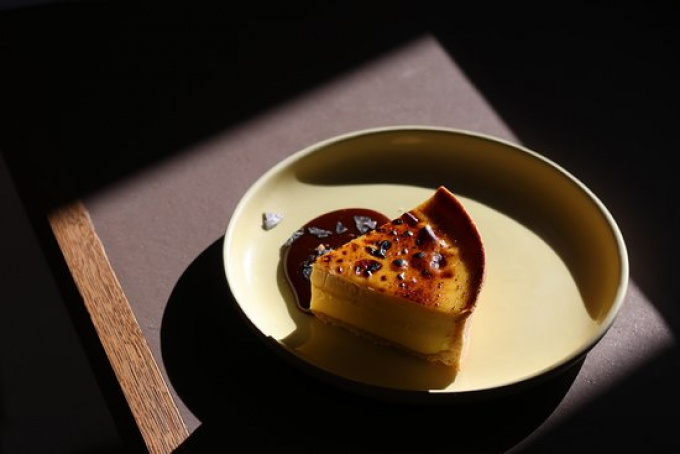 The food at Two Lights is delightful; tasty and filling and the restaurant seamlessly fits into the vibrant food scene in Shoreditch.
A three-course meal with drinks will set you back no more than £80 which is extremely reasonable for our capital. 
The buzz of the place, the warm lighting, the cheerful staff all make it a welcoming place to go and we'd highly recommend it.