A weekend away: Macdonald Aviemore Resort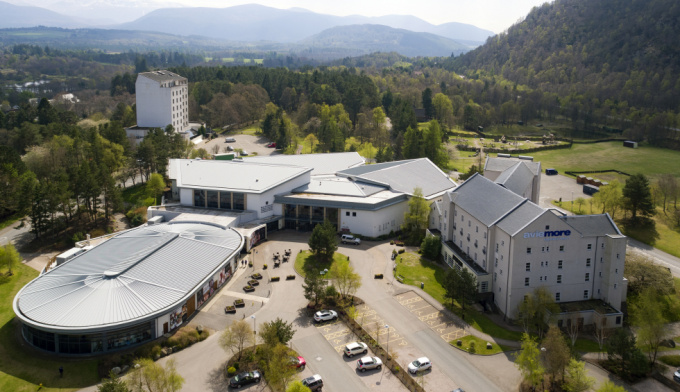 If you want to enjoy the beauty of the Scottish Highlands then take them to visit The Cairngorms.
The Macdonald Aviemore Resort is the ideal place for families, with plenty to see and do for everyone.
The resort boasts 3 four star hotels, 18 Woodland lodges, 3 restaurants,  a golf course, a cinema theatre, a Leisure Centre which has a pool, a sauna, a jacuzzi, a steam room and soft play and activity rooms.
If that wasn't enough, a group of talented performers put on a show for the kids in the evening - there's music, there's dancing and there's a bar for the mums and dads.
The rooms:
The rooms have clearly been designed with a family in mind.
For the parents there's a large double bed while the kids have a bunk bed tucked away in an alcove just next door.
There's a TV in both rooms so everyone can relax and enjoy themselves after a day exploring the resort and beyond.

What to do in the resort:
Activity centre - the first thing to do is explore the activity centre. With large soft play areas and activity rooms it's the perfect place for the kids to spend hours enjoying themselves.
The Pool - the large pool has two distinct areas with a much shallower area for younger kids. Because the resort is so large, no place ever feels crowded so everywhere you go, you can relax.
There's also a jacuzzi, steam room and sauna for the parents so if there's two of you, you can tag team looking after the kids and take advantage of these amenities.
Segway, Zorbing and Golf - if you have slightly older children, you can also rent Segways, let them jump into a Zorb ball or enjoy a round of golf.
On-site Cinema - the cinema shows family-friendly films throughout the day if you're looking for something quieter.
Spey Valley Shopping - there's a huge shopping centre where you can get browse fashion and homeware items if you fancy a spot of retail therapy.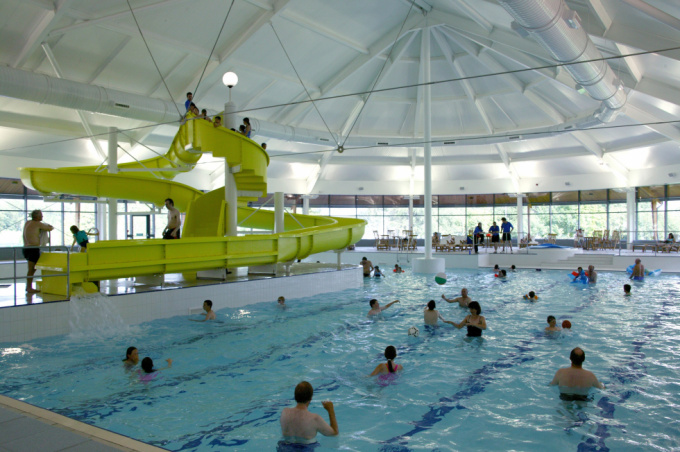 What to do outside the resort:
Landmark Forest Adventure Park - this is an amusement park that caters specifically for younger children. The rollercoaster and the skydive sound terrifying but are low-stakes versions of the real thing and the perfect way to introduce your child to different experiences.
For older children they can explore the Ropeworx and walk through the trees via a system of rope bridges.
If you fancy being lower to the ground there are also nature trails and Bamboozeleum, a maze of mirrors and lights and odd exhibits that you can wonder at for ages.
RZSS Highland Wildlife Park - this nature park has red pandas which really capture the imagination of children so if you have time we'd recommend a visit.
Strathspey Railway - step back in time and jump on a steam train. The journey through the Scottish landscape lets you admire the beauty present in our very own country.
Bike rental from Bothy Bikes - rent bikes for a day and explore Aviemore.
Zip Trek Park Aviemore - if you have older children who want to up the ante, then visit Zip Trek Park for a day of zip lining through the trees.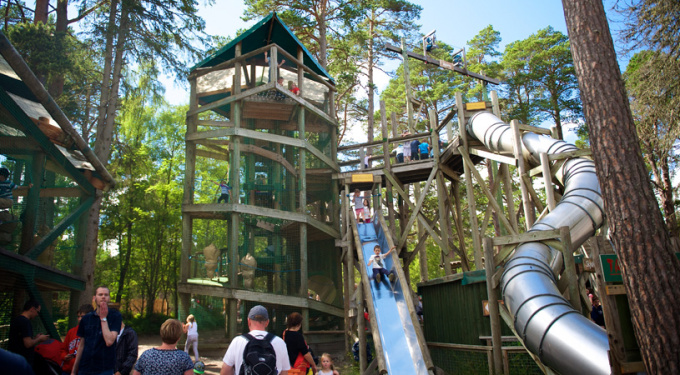 Where to eat:
The Breakfast - the Macdoanld Aviemore hotel packages include a traditional highland breakfast. There's sausages, eggs, mushrooms, cereals, cheeses and best of all the tastiest black pudding you'll find in the UK.
Giovanni's Italian Ristorante - this on-site Italian restaurant serves up all the classics, from Spaghetti bolognese to calzone.
Aspects restaurant - enjoy traditional Scottish fare while enjoying the views of The Cairngorms
Spey Burger - if you're looking for something a little more informal, then why not treat the kids to Spey Burger and while you're at it, we highly recommend the chicken wings!
Spey Valley Food Court - if that wasn't plenty of choice already, the resort also has a food court, serving soups, hot food, salads and sweets.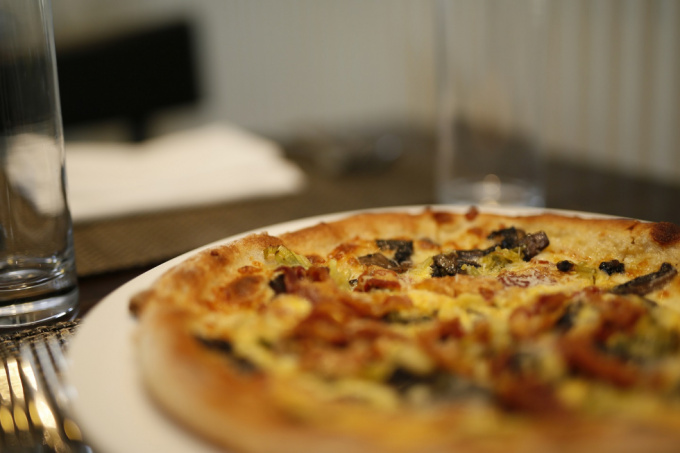 Package prices:
Prices for a Landmark Family Break at Macdonald Aviemore Resort start from £209.50 per night for a family of four.  This is based on a two-night, B&B stay with dinner on the first night and a pass to Landmark Forest Adventure Park for a family of four.
For more information visit: www.macdonaldhotels.co.uk
As every parent will know, holidaying with young children can be challenging but there's enough to see and do at Macdonald Aviemore Resort that it makes for the perfect break.
While we were there we met plenty of other parents waxing lyrical about the resort because it caters to everyone's needs and makes the vacation experience easy for everyone!