Yanji - experience Korean BBQ at it's best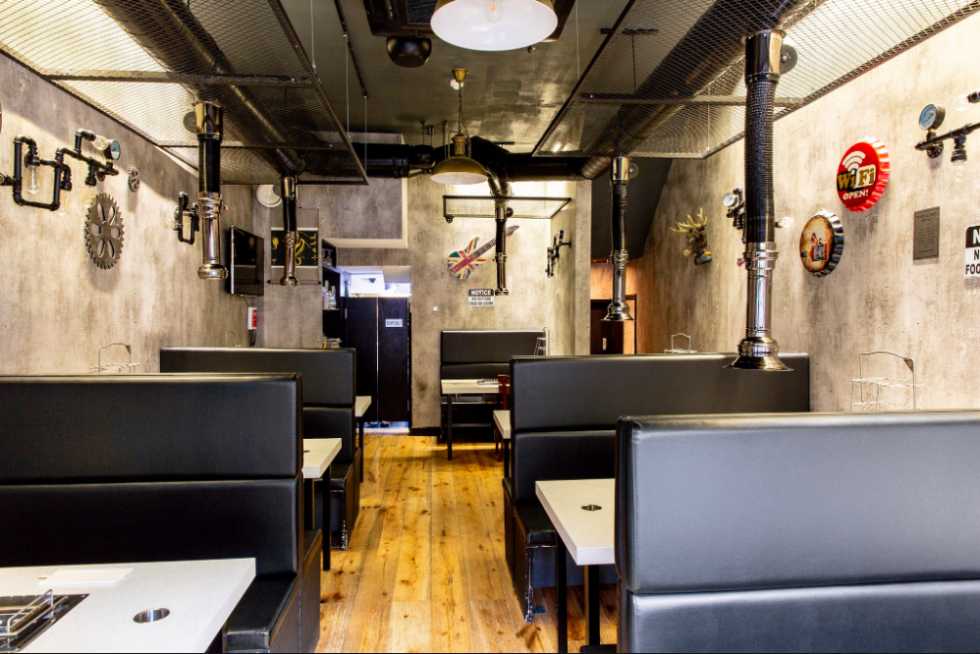 I've been caught up in the Korean Wave phenomena ever since I discovered Kdramas back in early 2000s.
I love the country's pop music, culture and most of all their food so imagine my excitement visiting Yanji in Shoreditch.
Located just a stone's throw away from Shoreditch High Street station the restaurant gives you the authentic Korean barbeque experience with all the bells and whistles.
Forget the traditional starter, main course and dessert scenario but instead, choose a whole host of dishes from their extensive menu and have fun barbecuing skewers of beef, pork belly and shrimp.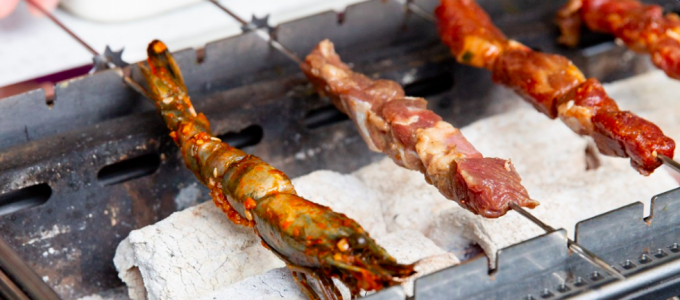 Some of the items like oysters and the dumplings are pre-cooked and you are able to keep them warm on a tray above the sizzling barbecue in the middle of the table. The waiters also pull a steampunk-like fan over the food to keep the dishes hot from both directions so you can take time enjoying all the discoveries placed before you.
It's the perfect place to take a group of friends or that special someone; you can chat together about the different items and have fun with your own personal barbecue.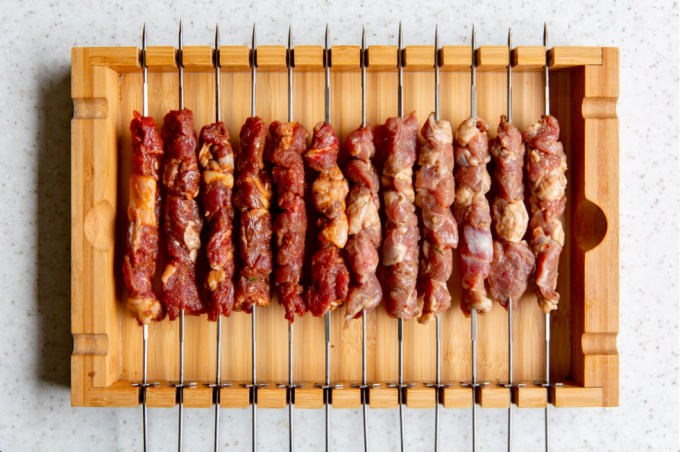 The place is abuzz with people having a good time and the waiters are friendly and knowledgeable. We weren't sure how much food to order and they helpfully guided us with dishes that they thought we might enjoy so if you're unsure what to order make sure you ask for recommendations.
We really enjoyed the experience and I might even venture to say I've found my favourite Korean restaurant in town.
Check them out for yourselves and visit the link below for more information:
http://yanjirestaurant.com