Yuu Kitchen - are these the best bao buns in the city?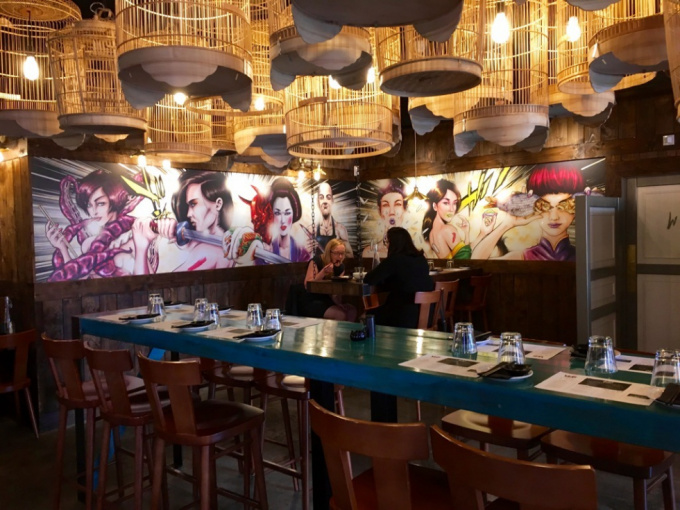 So we might have found our new favourite South-East Asian restaurant - Yuu Kitchen in Spitalfields!
The first thing you notice when you walk in is the spectacular anime style wall art. The place is abuzz with excited diners who have all found this gem of a place in the capital and know that they're in for a treat.
We'd recommend asking for a space next to the kitchen where the chef's will prepare your dishes. You can see and smell your meals sizzle into life.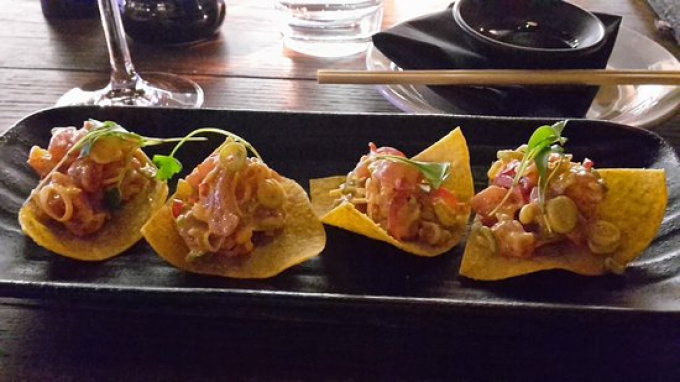 The food is a fusion of Japanese, Taiwanese, Vietnamese and Hawaiian flavours and the menu is designed for sharing.
Our highlights include the grilled broccoli, spicy tuna tostada, crispy rice and salmon and baby octopus karaage. Then it's time to move onto the bao - delicious soft buns and you can choose from the following fillings, braised pork belly, crispy soft shell crab, wagyu, tofu, broccoli, mushroom and our favourite - buttermilk crispy chicken.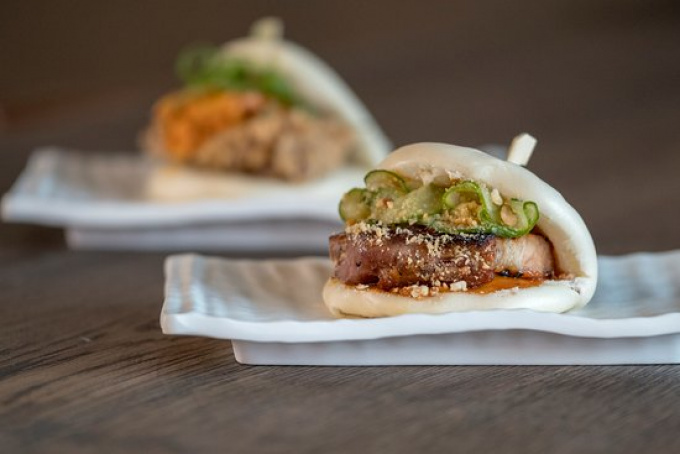 Dessert options are what you would expect from a restaurant that specialises in South-East Asian cusine, think banana spring rolls, coconut bread cake and mochi plates.
The service at the restaurant is superb - every waiter / waitress is friendly and attentive, spotting when people are running low on water, recommending dishes to those who want a bit of advice and generally just making the entire dining experience so much better!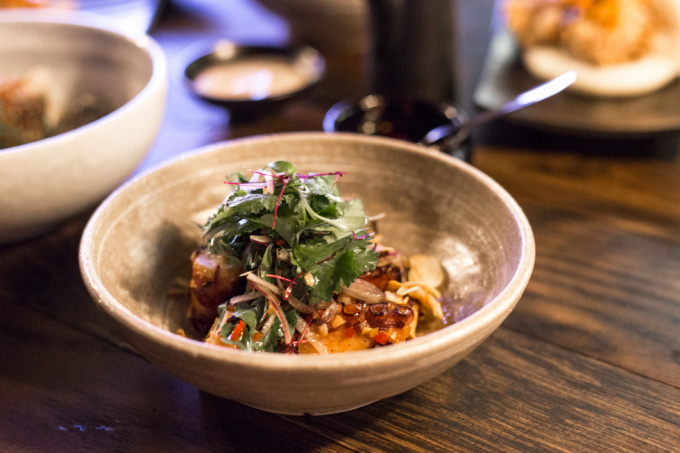 As you can tell, we loved our experience at Yuu Kitchen and needless to say we'll definitely be back.
A meal for two with cocktails will come to about £80 and we think it's 100% worth it.
For more information visit:
www.yuukitchen.com